What is Home Care?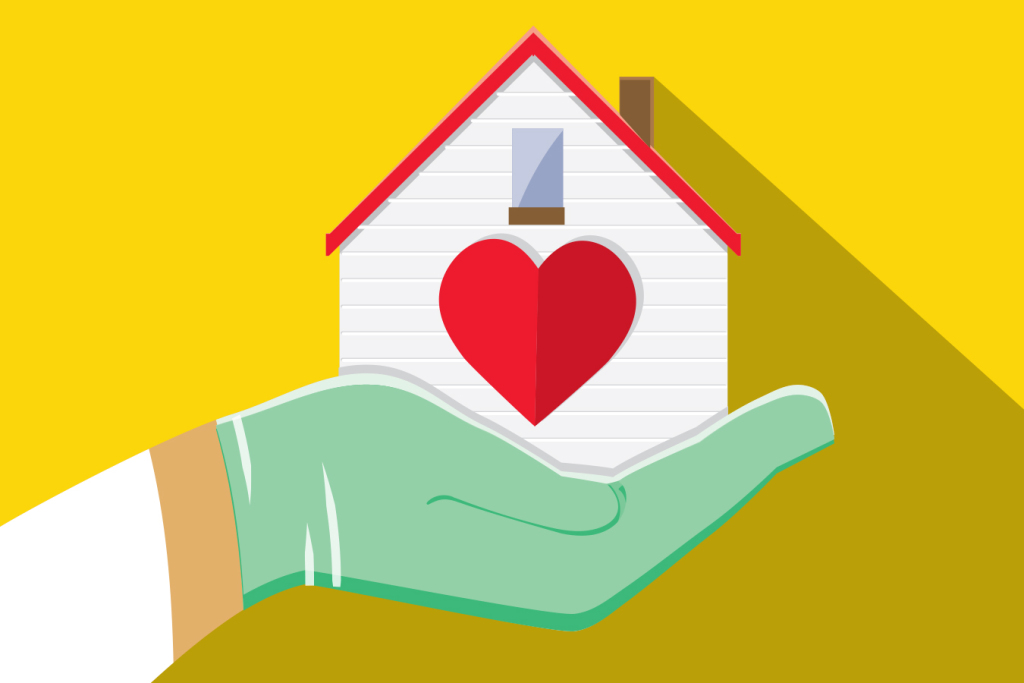 Home care includes any professional support services that allow a person to live safely in his or her home. There is a variety of home healthcare services that a patient may receive at home. It completely depends upon an individual's situation. Home Care system may range from nursing care to specialized medical services, for example, laboratory setups. It is highly beneficial if both the person and the attending doctor jointly determine the treatment and health care planning along with various services which are required at home.
In-Home Healthcare Services for Seniors
Home care services for senior citizens may include:
Personal care such as help during bathing, washing one's hair, getting dressed-up

Various household tasks include house cleaning, maintaining a garden or yard, doing laundry, cooking meals, or delivering food

Management of finances such as help in filling out forms

Taking steps to ensure that all necessary bills such as electricity, water, and cooking gas are paid timely
Home health care may involve health personnel such as home health professionals and also, take help by acquiring caring tips from a healthcare provider via telehealth services. A senior citizen can be eligible for almost any type of assistance, he or she requires within the comfort of their home for some payment in exchange. However, few of the health care along with community-level services are either free or maybe run by donations. There might be certain government-run programs and some health insurance plans that provide coverage for home care services.
Why Do I Need Home Care?
Few people need help in relearning about performing daily activities or duties or improving speech following any sickness or trauma. Home care can prevent unnecessary hospitalization and may aid in reducing pain and discomfort due to various ongoing medical conditions.
A physiotherapist or physical therapist may plan treatment and care that may help any patient in regaining as well as strengthening the usage of muscles and/or joints.
On the other hand, an occupational health therapist helps a person with relearning and overcoming various physical, developmental, social, and emotional disabilities about daily life activities like eating, bathing, dressing, etc.
Skilled Care for Special Needs Adults
If a family member is providing care for some person with any disability, who may be either a child or an adult, a combination of personal care and catering for everyday needs may be quite challenging.
One can seek help from agencies providing skilled home care for suggestions or tips that may help in providing family members or families with information regarding the maintenance of a particular person's health and also, for maintaining a positive mindset. Thus, these tips may also be used for addressing various familial issues. Homecare is a company that specializes in providing a variety of home care services to help families maintain balance and health.
For a non-professional or a family member who is providing home care, it is important to notice the requirements of a person with special needs. However one should always be aware of any signs related to mental as well as physical abuse.
A family member providing skilled home care should have an empowering attitude. One should be focused on the capability of a family member in handling a person with a disability. Efforts should be made to look for appropriate milestones during the period of care and for celebrating those. Unfortunately, there are many disabilities that demand special attention and care. If any new person tries to communicate with an individual suffering from a disability, one should allow them to answer on their own. This will help empower the disabled person to engage with other people. Whenever it is appropriate, always try teaching the family member afflicted with a disability or special need to act independently and be self-assuring as much as possible.
Benefits of Special Needs Adults
Community Integration:
Integrating people with special needs or disabilities within day-to-day life activities and encouraging them to take up roles that are similar to peer members without any disabilities is called disability inclusion.
This inclusion of people with special needs in various activities may lead to an increase in participation in various social and expected roles of life along with daily routine activities. For example, students, professional workers, friends, members of the community, ideal patients, devoted spouses, loving partners, and doting parents.
Social roles may include:
Active participation and engagement in social events

Use of publicly available shared resources like transportation facilities and public library

Movement within social circles and community

Utilization of healthcare services

Enjoying interpersonal relationships

Enjoying various day-to-day activities
Quality of Life:
Home care is extremely useful for adults with disabilities along with their family members. As aptly suggested that "caregivers serve as an extra pair of 'eyes and ears in the home environment." For the families of disabled adults, home care is a key to less stress and more enjoyment. Most family members taking care of their loved one work outside the home for financial support. Extra supports for the disabled adult allow the family to enjoy life and support each other emotionally. Help from a professional care provider allows families freedom to manage work as well.
Peace of Mind: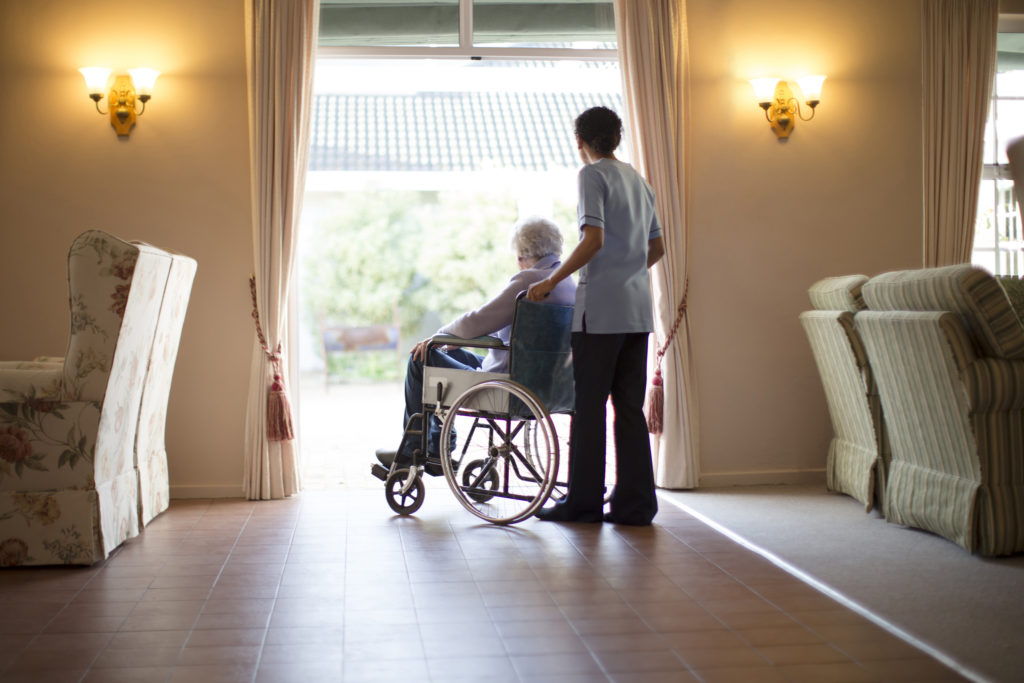 A home care provider should take care of themselves while providing care to their patient. It may cause even a strong care provider to wear down and become ill. Thus, staying healthy is important for oneself as well as for the sake of the dependent person:
One should strive to maintain their interests, hobbies as well as friendships.

One should not allow the process of caregiving; to take up routine life activities as it is not healthy for the caregiver as the one who is provided for
Hence, maintaining a healthy living environment is very important:
One can allow certain lacunae for not being the perfect example of a caregiver.

One should place reasonable expectations for lowering stress as well as allowing one to provide more effective care.

To reduce stress, one should delegate certain tasks related to providing care to other suitable and reliable individuals
A care provider must:
Often take short breaks such as an evening stroll or morning walk, listening to music, or enjoying a relaxing bath as these are nurturing.

One should go out to arrange a retreat with other family members or friends or go for a hike or nature outing.
Paying attention to one's mental as well as emotional needs is also important. Thus, one should learn to take adequate and good care of self which can help a person to provide better care as well. Most importantly, regular exercising and healthy eating habits are also equally important.
What is Pediatric Home Care?
Pediatric home health care may encompass various therapeutic services that are offered to children and their families in comfortable and convenient surroundings such as homes or schools. Moreover, nowadays families tend to have busy work schedules. Thus, these home health care pediatric therapists can effectively coordinate their scheduled visits inconvenience with the family. 
The Role of a Pediatric Home Care Nurse
Skilled pediatric home healthcare nurses do home visits under the supervision of physicians. They help in coping with their struggle with a life-threatening illness. They help children in doing their regular activities despite their illness and help them in feeling good.
Centric Healthcare Pediatric Home Services
Our pediatric home healthcare services for children include skilled care to medically fragile children in the least restrictive environment i.e. their homes by providing Pediatric Private Nursing, Nursing Care for Babies, Ventilator support, Tracheostomy, Apnea Monitors and Oxygen therapy, Care in Cardiovascular Disease, Complex Intravenous therapy, Pediatric Oncology, Chronic and Infectious Diseases.