Senior Independent Living
The words "independent living" aren't just the name of a group of services offered by Centric Healthcare. These words also describe the heartfelt desire of the majority of seniors and their caregivers. Do you want to live as independently as possible; but could use some help with personal needs like bathing, grooming, and dressing? Do you prefer to remain in your own home; but activities of daily living like cleaning and cooking have become too much to keep up with? Are you dealing with health problems that require regular medical attention and threaten your independence? Are you the caregiver for a senior family member, and are feeling overwhelmed with the growing demands of your loved one's needs? If these or similar situations describe you or an elderly person for whom you care, Centric Healthcare can help.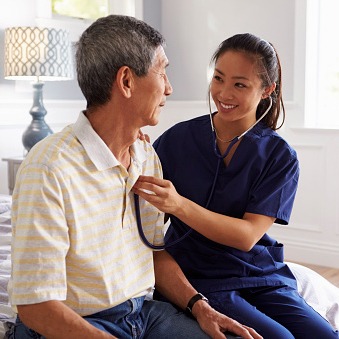 Aging is an unavoidable part of life. "Aging in place" is a term used to describe your choice to live independently in your home for as long as possible.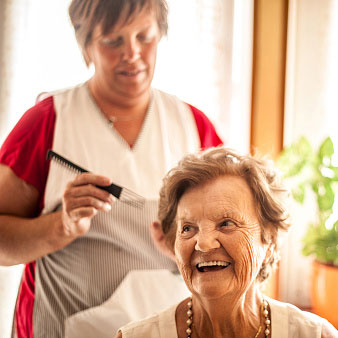 For years, you have probably taken care of your own personal care needs like bathing, grooming, toileting, and dressing.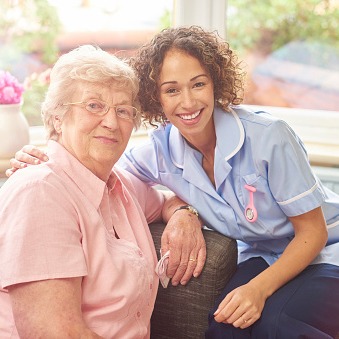 Custodial care refers to non-medical services that assist you in the performance of activities of daily living.
Dementia and Alzheimer's Care
When you are the primary caregiver for a loved one suffering from Alzheimer's or another form of dementia, it is extremely challenging for everyone involved.
Anyone of any age can fall and suffer an injury. Seniors, however, have a particularly high risk of fall-induced injuries.
As you grow older, the challenges to independent living are not limited to your healthcare and personal care needs.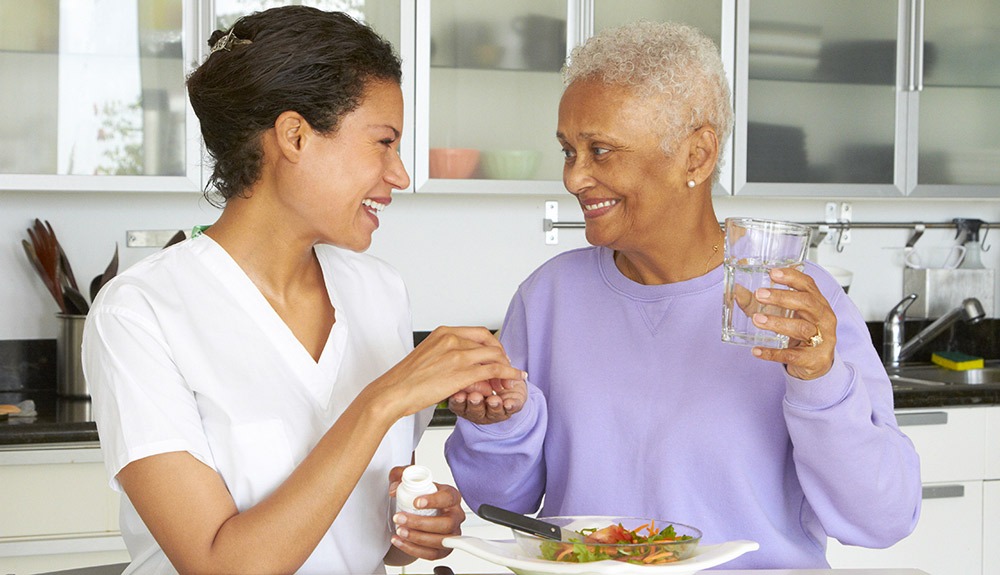 Every senior caregiver needs to take breaks from time to time. Without adequate breaks or proper self-care, your primary caregiver can experience physical, mental, and emotional exhaustion.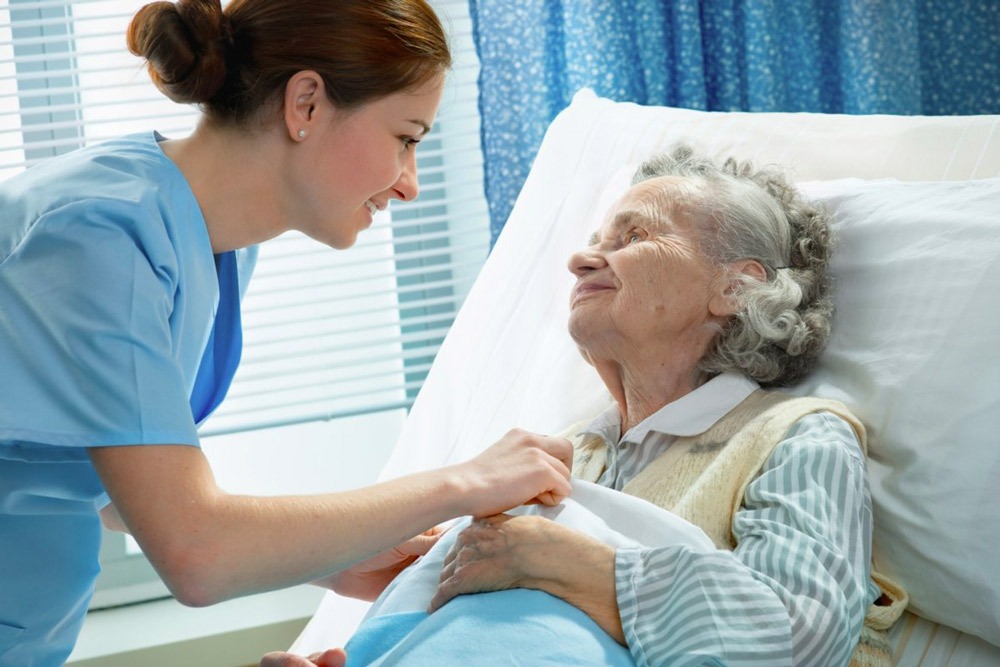 Night Supervision services are provided by qualified staff who remain awake throughout the night to provide the services while you sleep.
In-home Companion Care is often focused on specific goals such as grocery shopping or housekeeping, but it can also involve simply sitting down and having a conversation.
Every senior caregiver needs to take breaks from time to time. Without adequate breaks or proper self-care, your primary caregiver can experience physical, mental, and emotional exhaustion.
When receiving End of Life Care, the goal is to keep you as comfortable as possible.

What are Independent Living Services?
As the name implies, independent living services are designed to help our clients live independently while they recuperate after surgery, rehab after an accident, manage short-term or long-term health conditions or face the realities of aging. Our Senior Independent Living services cover a wide range of helpful assistance. These services allow you or your elderly loved one to live a healthy and safe life with minimal dependence upon others. Services are both medical and non-medical in nature, and they can be short-term or long-term in duration. The best part about these services is that we assist you where you live. We can provide services to seniors in residential independent living facilities, or we can serve you in the comfort and privacy of your own home.
Because independent living is their goal, most of Centric Healthcare's senior clients prefer our in-home care services. At the same time, we understand that it can be difficult to allow someone in your house or apartment to provide home care. Therefore, we work with you to design a service plan that not only provides you with the help you need; but delivers the help in a manner that feels comfortable to you. Our experienced professionals will earn your trust by giving you the compassionate services you deserve with respect and dignity. From help with your activities of daily living to licensed medical care, we will customize our Senior Independent Living services to meet your unique preferences and needs.

Benefits of In-Home Senior Independent Living Services
Simply stated, the number one benefit of in-home Senior Independent Living Services is that they allow you to age in place.
Nursing homes and other communal living facilities for seniors are quite expensive. Depending on the level of medical and non-medical care you need, the cost of living in one of these facilities can easily cost more than you were able to earn in the prime of your life. Having said that, aging in place also comes with a financial cost. Sometimes, remaining in your home will require modifications for accessibility and safety like installing grab bars in your shower or building an entry ramp to your front porch. The cost of those modifications must be taken into consideration when choosing the best course of action for yourself. In-home services required to age in place may require out-of-pocket expenses, but those costs are typically less than out-of-pocket expenses incurred in residential facilities. However, compared side by side with the cost of residential facilities, remaining in your own home as you age will usually provide you with significant financial benefits. The U.S. Department of Housing and Urban Development states that choosing to age in place can save you thousands of dollars every month in care costs.
They make it possible for you to live where you feel the most comfortable.
As Dorothy claims in the Wizard of Oz, "There is no place like home." For many seniors, the emotional benefits of aging in place are even more valuable than the financial benefits. When you have more control over your routines and life decisions, you are happier. If you have the option of staying in the house familiar to you, surrounded by your friends, belongings and memories, wouldn't you choose to stay? Our in-home Senior Independent Living services give you that option.
They help you to age in better health.
Remaining in your home, surrounded by your support network, and comforted by a familiar environment can benefit your physical, mental, and emotional health. Studies show how this familiarity can help you reduce stress, help you maintain mental function, and help you slow memory loss. One study of elderly adults who aged in place showed that they had better outcomes in the areas of cognition, depression, activities of daily living, and incontinence than those in nursing home care. The health benefits derived from remaining in your home can translate into additional cost savings through reduced healthcare costs down the road.

When Should You Consider In-Home Care?
Knowing when you need in-home Senior Independent Living services can be difficult for both you and your primary caregiver. However, there are a number of early signs that can help you know when it's time to look into these services. Things to watch for include:
Increase in Accidents and Near Accidents:
Knowing when you need in-home Senior Independent Living services can be difficult for both you and your primary caregiver. However, there are a number of early signs that can help you know when it's time to look into these services. Things to watch for include:
Significant weight loss or gain can indicate that you are not eating as healthy as you should. It might mean that your appetite is changing or that you are not able to cook for yourself as you once did. Our in-home care services help you maintain healthy eating habits and ensure that meals aren't being missed. We can also help inform your healthcare provider if changes in your eating pattern might be the result of other health conditions.
Changes in Personal Hygiene:
Are you noticing a change in your loved one's personal hygiene? Are they looking disheveled, wearing dirty clothes, skipping baths or neglecting personal grooming? A decline in your loved one's appearance and hygiene can result from many age-related issues, including their inability to do laundry or their lack of feeling safe in the shower or tub. Our in-home care services can help ensure good personal hygiene while alerting you if serious issues arise that might affect your loved one's health.
Depending on the situation, increased clutter around the house can indicate an inability to keep up with housework. When cleaning the house seems overwhelming, our in-home care services can help reduce the stress and worry of maintaining a healthy and safe living environment.
When mail starts to pile up, bills go unpaid and envelopes remain unopened; it might be time to consider help. Our in-home care services can systematically go through all delivered mail and assist you in responding to important notices in a timely manner while and helping you identify junk mail and scams.
Improper Medication Administration:
Have you noticed any issues with remembering to take your prescription medication? Have you ever taken more than the prescribed dosage? Are you taking so many medications at different times of the day that it has all become too confusing? The services we offer include skilled nursing and medication management. We can help ensure that you are taking your medication as prescribed and help you to properly dispose of any expired medication.
Change in the Amount and Type of Stored Food:
Sometimes, too much food on the shelves or a severe lack of food in the house can be signs that shopping has become difficult. As a way of avoiding food shopping, some seniors may purchase large numbers of ready-made meals to store in the freezer. While this isn't an immediate cry for help, these meals can be high in sodium and can lead to poor nutrition. We offer many services related to nutrition, shopping and meal preparation. Additionally, our in-home care providers can regularly check your refrigerator, freezer and pantry to help you dispose of any expired foods.
Neglect of House, Lawn, Plants, and Pets:
An unclean house, overgrown lawn, unattended house repairs, dying plants and neglected pets are some of the more noticeable signs you may see when it is time to consider in-home care services. You may have been able to keep up with all of these tasks before, but the effects of aging, illness and disability can make keeping up impossible now. We want you to know that we can help. Our services ensure that you remain healthy and safe while you continue to live in your home.

What is the Cost of Independent Living Services?
This may be stating the obvious; but whether you live in a residential facility or remain in your home, Senior Independent Living services are going to cost something. The exact cost to you will depend upon many factors including where you live, the services you need, the frequency of services, and what type of insurance you have. As you make the decision to either age in place or move to a residential facility, the cost will definitely be one of the many factors you consider. However, it is important to remember that cost will not be the only factor.
When comparing the cost benefits between living independently at home and living in a communal facility, the general rule of thumb is this: If you require 40 hours or less of services per week, then home care will usually be a less expensive option than assisted living. However, one way to know for sure is to sit down with one of Centric Healthcare's consultants and calculate the actual costs of services according to your unique situation.
When you reach the point in your life at which you are ready to consider Senior Independent Living services for yourself or your loved one, Centric Healthcare stands ready to help. Call us to schedule a free consultation. In Rochester, call us at (507) 205-7322. In the Twin Cities, call us at (952) 224-5535.
We look forward to sitting down with you to discuss the services you desire and our available service options. We'll listen to your concerns and preferences, and we'll answer all of your questions. We'll help you calculate the exact cost of services to you, and provide you with all the information you need to make the best possible decision.

Independent Living in Rochester, Minneapolis, and St. Paul, Minnesota
At Centric Healthcare, we realize that you have choices. We are one of several providers of Senior Independent Living services operating in the Rochester, Minneapolis, and St. Paul communities. Therefore, our goal is to set ourselves apart by providing the highest quality of client-centered services you will find in the area. When you choose us for your Senior Independent Living and Home Care services, you can rest assured that no other provider is more qualified, more accessible, more flexible, or more focused on you.
Contact us for a free consultation and we believe that you'll agree with us: Centric Healthcare is the premier provider of Senior Independent Living and Home Care services, and we're the best choice for you.
We have discussed the goals of physical therapy and even pointed out reasons why a person might need physical therapy, but let's take a closer look at the specific goals to be achieved through in home physical therapy, such as:
Choosing a home health care service provider can be overwhelming, so know that if you need any information or have questions and concerns about the services available to the residents of Rochester, Minneapolis, St. Paul, and the surrounding cities of Minnesota, or the qualifications necessary for home care services, please feel free to contact us by phone or online. We will be happy to assist you in any way we can.