While going to the gym or working out at home are both popular options for getting exercises, there are some important considerations to take into account if you're an elderly person looking to start up a workout routine. In this article, we'll go over some of the best exercises for seniors so that you can get started on your fitness journey!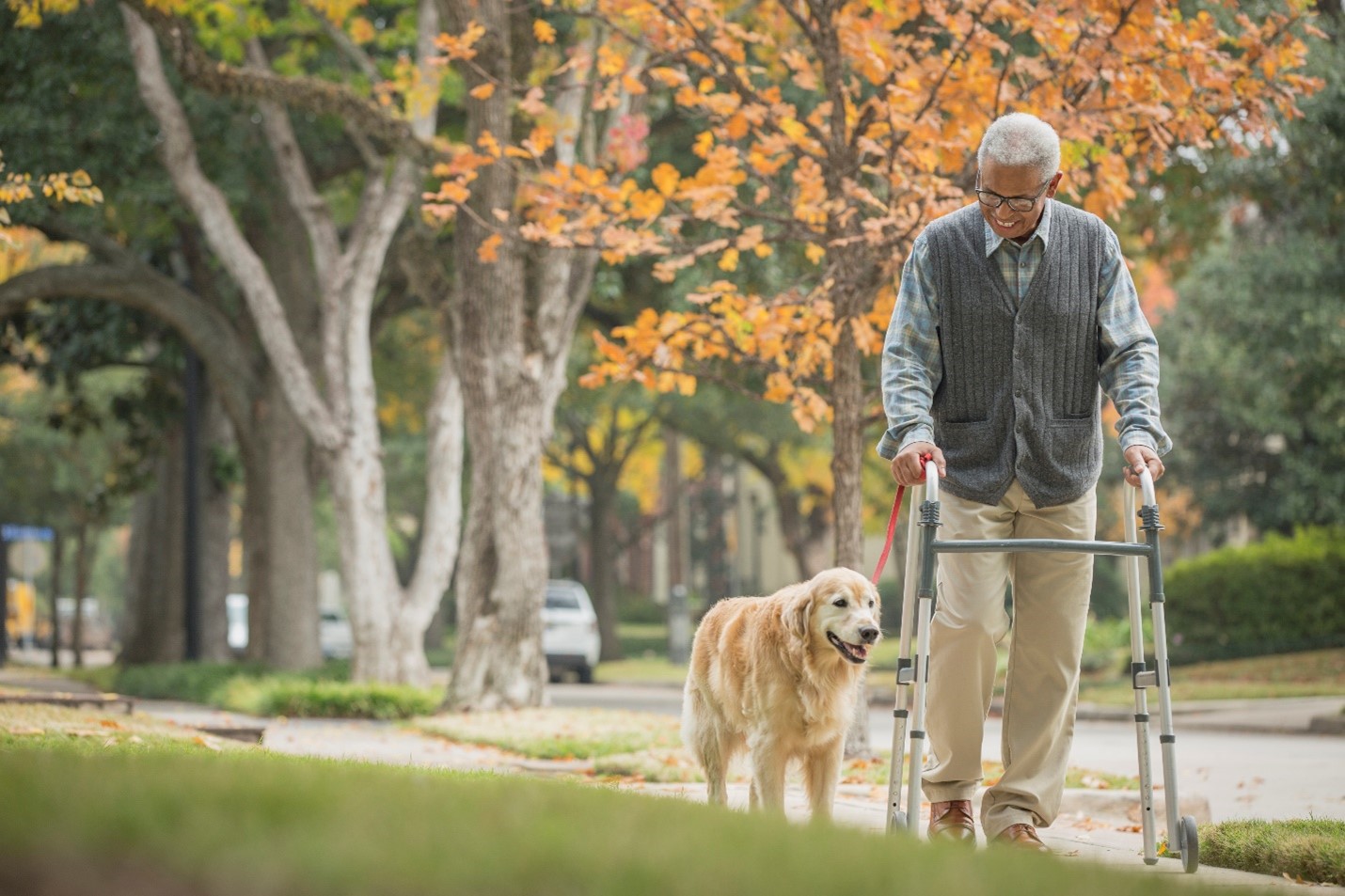 The Benefits Of Exercises For Seniors
As we age, it's important to stay active and maintain our health. Exercises can help improve mental health, increase lifespan, maintaining bone density and joint flexibility, reducing the risk of falls, developing chronic diseases such as heart disease and stroke. It can also help in staying independent, improve mental health and can help manage chronic conditions.
For older adults, the Centers for Disease Control and Prevention (CDC) recommends at least 150 minutes of moderate-intensity aerobic activity each week. This can be broken down into 30 minutes a day, five days a week. If you're not able to meet this goal, even small amounts of physical activity can have health benefits.
A study published in the Journals of Gerontology found that older adults who participated in moderate-intensity aerobic exercise three times a week for six months had significant improvements in depression and executive function (the ability to plan, organize, and complete tasks).
In addition to improving mental health, exercises can also help increase lifespan. A study published in the British Medical Journal found that middle-aged adults who engaged in moderate-to-vigorous activity for at least 30 minutes a day had a 35% lower risk of dying over a 14-year period than those who were inactive.
The benefits of senior workout don't stop there. Regular physical activity can also help maintain bone density and joint flexibility as we age. This is important because bones become more fragile with age and are more likely to break if they're not strong. Maintaining joint flexibility can also help reduce the risk of falls.
How To Get Started With Exercises Equipment-free
If you're looking to get started with a workout that don't require any equipment, there are plenty of options available to you. Here are a few things to keep in mind as you get started:
1. First, you'll need to find some space in your home that you can dedicate to your senior workout. This can be a spare room, basement, or even just a corner of your living room.
2. Once you have your space, it's time to start thinking about your actual senior workout routine. If you're not sure where to start, there are plenty of online resources and fitness apps that can help you create a routine that's tailored to your goals and abilities. And of course, don't forget to warm up and cool down before and after your workout!
3. Choose a workout that fit your fitness level. If you're just starting out, look for exercises that are low-impact and easy to do. As you become more fit, you can add in more challenging moves.
3. Don't be afraid to modify your workout. If an exercise is too difficult or doesn't feel right for your body, make adjustments so that it works better for you.
4. Have fun! Exercise should be something that you enjoy, so find activities that you look forward to doing. This way, you'll be more likely to stick with it in the long run.
Exercises To Do At Home Without An Equipment
Beginner exercises do not require previous experience of physical activity or special training to perform. A person can usually increase the intensity as they advance in their cardiovascular ability.
1. Marching in place
2. Single leg stand
3. Jogging in place
4. Air jump rope
5. Dancing to music
6. Arm circles
7. Jumping jacks
8. Supine snow angel (wipers) exercise
Intermediate exercises increase the intensity of the workout to get the heart pumping and the body moving.
9. Squat jumps
10. Jump rope
11. Squat to front kick
12. Trunk rotation
13. Stair climb
Exercises To Do At Home With Equipment
The best home workout equipment for the elderly is something that is low-impact and easy on the joints. This could include a stationary bike, an elliptical machine, or even a simple set of resistance bands. The key is to find something that will allow you to get a good workout without putting too much strain on your body. If you are looking for a more complete home gym setup, consider adding a weight bench and some dumbbells. This way you can mix up your workouts and keep things interesting.
Just be sure to start with light weights and increase the amount gradually as you get stronger.
Exercises To Avoid
There are many different types of exercises that elderly people can do to stay healthy and fit. However, there are also some exercises that they should avoid due to the increased risk of injury. These include high-impact activities, such as running or jump squats, aerobics, wheightlifting, which can put too much strain on the joints, contact sports; instead, focus on low-impact activities like walking or swimming. Additionally, avoid any exercises that require sudden jerky movements, as these can increase the risk of falling. And finally, be sure to choose exercises that are appropriate for your fitness level – too much intensity can lead to injuries.
How Centric Healthcare Can Help
There are plenty of different workout options available for the elderly, so there's no need to feel limited. Whether you're looking for something low-impact or a more vigorous workout, there's an option out there that's perfect for you. Don't be afraid to experiment until you find something that works for you – after all, your health is worth it.
It is important for seniors to take a holistic approach to managing their health as they age. Learn more about how we can help with your geriatric care, physical therapy, occupational therapy with Centric Health Care.
References:
https://www.cdc.gov/physicalactivity/basics/adults/index.htm#:~:text=Physical%20activity%20is%20anything%20that,Physical%20Activity%20Guidelines%20for%20Americans.
https://familydoctor.org/exercise-seniors/