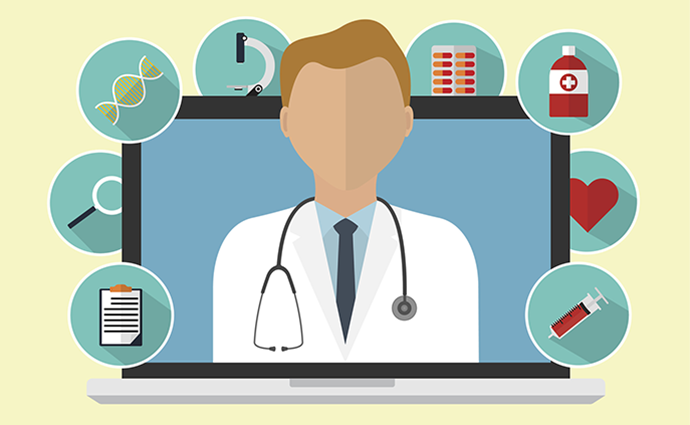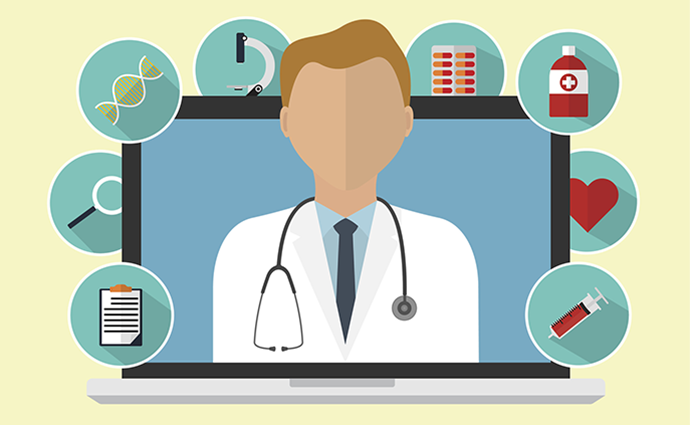 Technology is advancing day by day, and it has already taken a plunge in healthcare. Now, people have options to get medical services right from the comfort of their homes. Without any doubt, the changing of technology for healthcare at home, and people have embraced it pretty well.
Telehealth is one of the top advancements made in the health domain. It's a boon, and in this, doctors and patients use technology to communicate without any need for an in-person consultation. Phone calls, e-mails, text messages, and video chats are ways by which they communicate. You just need a smartphone or laptop with a high-speed internet connection to consult with the doctors and specialists. Telehealth is also called e-health or m-health. The best part is that this type of virtual consultation does not need any traveling to the hospital. So, it has been very beneficial for disabled people, elderly citizens, and those who have injuries and can't walk. It has not only made it easier for the patients but doctors too. Now physicians are able to monitor patients from remote areas and share the outcomes right in real-time.
Technology is taking higher steps from time to time. There are apps that are making it easier to employ telehealth. For example, doctor-on-demand, a mobile application, lets patients connect quickly with the doctors through video calling. Such apps are successful in the situations of urgent care.
Apart from telehealth, healthcare companies focus on offering home healthcare services that rely heavily on automation. One good example is 'automated appointment scheduling.' Paired up with artificial intelligence (AI), it has improved customer service. AI allows the feature of predictive caregiver appointments as well as scheduling. The key player in this is the automation that has let home healthcare streamline the whole process, from appointment and scheduling to services.
Further, there's a sensor technology in which sensors are placed in the patient's home or appliances. These sensors track and provide notifications or alerts to the doctors if there is any abnormal activity.
Clearly, future technology in healthcare is an ultimate amalgamation, resulting in high patient satisfaction, comfort, and better in-home treatment.
What Is Healthcare at Home?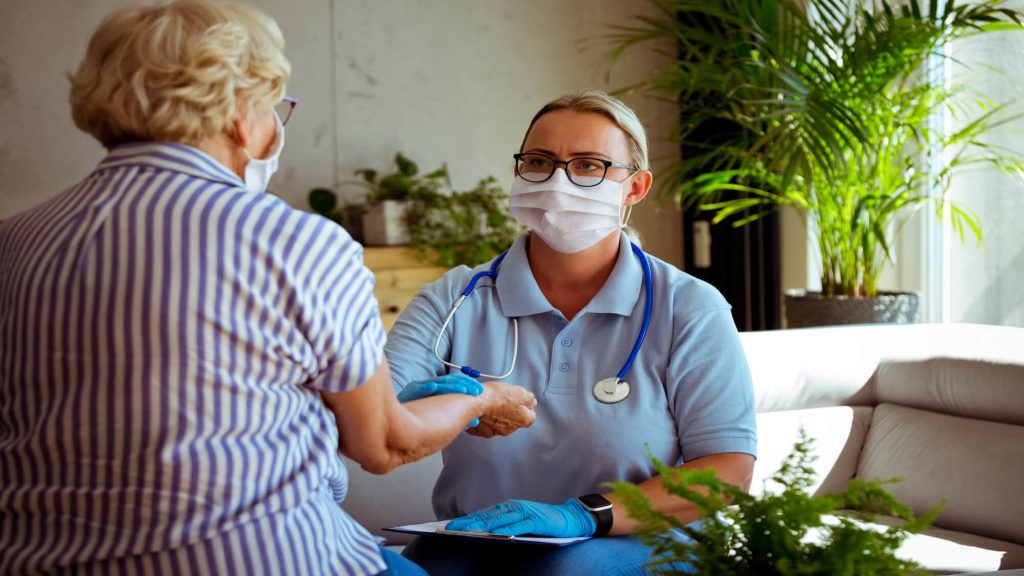 Healthcare at home is an array of health services in which care is provided to people with any illness or injury. This service is given in the home to people of all ages. It is highly convenient, less expensive, and is very effective. People get medical home health care from skilled and registered nurses. On the other hand, non-medical caregivers help their clients with companionship and personal care. Individuals can get home care services for a day to a week, according to their preferences. Some skilled home services include- injections, patient education, monitoring illness, nutrition therapy, surgical wound care, etc. Also, there is a range of other home health care services that include comprehensive clinical care.
Your doctor is also required to be involved in this plan as doctors can determine the level of care their patients need. They can even provide you with a list of agencies that serve in and around your area.
The main aim of healthcare at home is to treat mild injuries and illnesses. In this plan, treatment is delivered in the comfort of home, which is a great relief to you and your family members. You save hospital costs, and you don't have to make multiple trips to public health centers, and at the same time, you have medical professionals taking care of you at home. You feel and get better gradually as you get high-quality personalized care. The best part is that you become as self-sufficient as possible and have freedom and independence.
Moreover, you recover faster as you get complete care right at your home. This reduces the chances of re-hospitalization. Healthcare at home is comfortable, highly convenient, and a safe option. One of the ultimate benefits of home health care is that it is tailored to your specific needs, promoting your healing.
How to Choose a Home Healthcare Agency?
As you know that getting care at home is highly beneficial, the question that comes up now is how to select a home healthcare agency. Well, Centric Healthcare has jotted down some key points that will help you in finding the right company.
Get Recommendations
Begin your hunt with the people you trust. Ask for recommendations, talk to your friends, family members, and professional community who may have experience with a home care company. You can even speak to your financial advisor and attorney if they know any reliable agency. Also, you can get a list of companies from a hospital or local area agency. Once you get some recommendations, move on to the next step.
Determine the type of care
Now you have to decide what kind of care you need. Generally, home care services are divided into two categories. The first one is skilled nursing care or therapy, and the second is non-medical support.
In skilled nursing care, you will have assistance from a registered nurse, which your doctor will prescribe. In this, you will get medical care for a specific treatment. It is suitable for people who have a long-term illness, underlying health issues, and are recovering from injuries or operations. Management of medication, pain management, and catheter care comes in this type. Your home care assistance will also participate in physical therapy to ensure the complete recovery of the patient. A doctor may provide you help if needed.
In non-medical support, you get care from a certified professional for the activities of daily life. That said, patients who need help with the day to day life choose this kind of home health care. In this, you get support for tasks in which your family members are unable to help if they are busy with their jobs. Daily activities, help with mobility, light housekeeping, bathing and maintaining personal hygiene, transportation assistance, shopping for essentials, assistance with eating are some of the services that come in non-medical support.
Once you understand which type of service you need, you would be able to look for the company, which offers the type of care you want.
Shortlist and interview your top choices
Now that you know what type of service you would need, you have to shortlist the companies and interview them to pick the right one. First thing first! A good home care provider will be versatile and would be ready to offer you customized and comprehensive services. So, check this with all the shortlisted companies. You also have to ask a series of direct questions, which Centric Healthcare has mentioned below. So, begin the interview process with these questions:
Are you licensed or nationally accredited?

How long have you provided home healthcare services?

What are the home healthcare services you provide?

What are the qualifications of the care team members?

Would you arrange the necessary medical equipment?

Do you have staff available 24×7?

How does the admission process go?

How much will home healthcare services cost?

Do you provide customized care plans?

When do you start offering your services to the patients?
Along with these, make sure you ask them all other questions that come to your mind. Asking direct questions from agencies will give you a clear idea of which one you should go with.
How does Centric Healthcare help?
Choosing the right company that can offer you a customized healthcare solution is a daunting task. Also, it is always better to select a reliable healthcare agency that can deliver high-quality and excellent in-home healthcare services. We at Centric Healthcare are the top home health care agency you can count on. Centric is implementing new cloud software across the company to improve clinical care efficiency and to lessen the paperwork involved with home health. We are on a mission to improve the lives of patients by offering best in class home healthcare services. Here's the list of our premium services:
Nursing care

Medication therapy management

Acupuncture therapy

Senior home care

Senior independent living

Occupational therapy

Private duty nursing

Mental and behavioral home health

Pediatric home health

Physical therapy
We aim to offer you and your dear one premium services so that your family members can get well soon and lead a better life. We provide in-home health care services at affordable rates.
If you have questions and concerns or need more information about our services available to the residents of Minneapolis, Rochester, St. Paul, and the neighboring cities of Minnesota, feel free to call us. You can also contact us if you want to know more about the qualifications necessary for home care services. Our team will help gladly assist you.