What is a Pediatric Home Care?
A pediatric home healthcare is a health care setting for children with illnesses that may include disabilities, special needs, and post-operative care with an environment that simulates the comfort of a child's home. It includes facilities such as round-the-clock doctor or physician, availability of pediatric home healthcare nurses, and the availability of life-support equipment such as ventilators and oxygen monitoring systems.
The Role of a Pediatric Home Health Nurse
With our Pediatric Home Health Nurses, you can have peace of mind when dealing with complicated cases for your children. We provide assistance during Neonatal care, complicated intra-venous therapy, oncology cases and more.
Various home care for children covered by health care nurses include Genetic, Congenital, Respiratory, Neurological, Gastrointestinal, Orthopedic, Renal, Endocrinal, Dermatological, Immunological and hematological disease. Apart from this, care is provided at a personal level based on a particular child's treatment plan.
Thus, private duty nursing or PDN is a health care service that is provided for approximately up to 24 hours per day, thus, giving parents and families the needed peace of mind while performing routine chores such as sleeping, working, and other routine household chores.
Providing care to infants, and children that in turn help their families during tough times is an insightful, helpful, rewarding, and very important responsibility. Most frequently, those individuals who follow a professional career in pediatric health care nursing are particularly suited to provide help to this age group. The role performed by a pediatric home health nurse is slightly different from other pediatric-related job profiles as these individuals do not just help babies and infants during hospitalization or routine check-up. Thus, a person who has the natural inclination toward serving sick children is best suited for this job.
This variety of pediatric home care services can also be seen as an extension of the health care nursing service care a recuperating or child will receive in a neonatal intensive care unit (NICU). It is the responsibility of a Pediatric home health nurse to:
Record observations in an informed manner

Chart the health progress and also

Note down any decline in health or health-related setbacks for attending doctors and/or specialists to enable them to review

Provide appropriate medical treatment and prescribe medications
These specialized nurses also act by providing the primary caregivers or parents with health education.
Therefore, taking an active part in establishing treatment plans and care, and providing help to create well-formulated and structured health care and daily routine are equally important tasks performed by pediatric home health nurses that provide support to families and also, help in achieving normalcy.
What are the duties of a Pediatric Private Duty Nurse?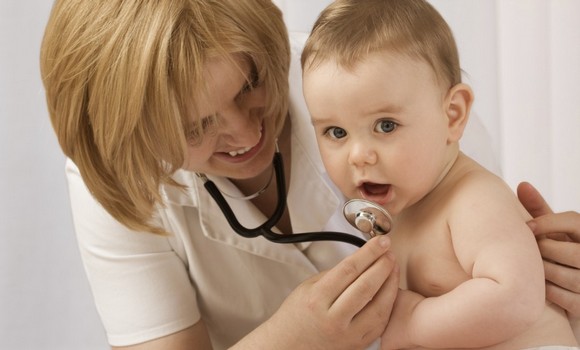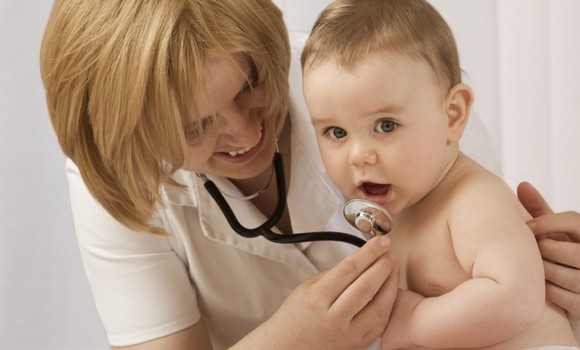 Pediatric home care nurses are those classes of nurses that are specialized in providing care to children from birth till adolescence. These pediatric private duty nurses are a little different from hospital-based or visiting nurses as they can provide skilled nursing care to those children with special needs for approximately 8 to 12 hour daily shifts in the safety of a patient's house. Children who routinely require a private duty nurse will be those who have undergone tracheostomy, who is on ventilation, gastric tubes, and jejunal tubes as these patients require specialized attention and care. Also, there is a constant need for preventing the development of infection.
Patients, who have brain damage or are suffering from any chronic disease that may result in seizures or any other life-threatening conditions, are in constant need of a private health care nurse as there is a need for personal care to reduce the hospital appointments and improve the quality of life. Thus, some of the critical conditions that pediatric private health care or duty nurse can treat are:
Seizures

Feeding via a tube (Enteral feeding)

Cystic fibrosis

Organ transplantation

Chromosomal or genetic defects or abnormalities

Dependency on tracheostomy or ventilator support

Trauma to the brain or other severe injuries

Neurological deficits
Five Benefits of Pediatric Private Duty Nursing
There are up to five benefits of availing Pediatric private duty nursing that include optimizing one's quality of life, personalized health care planning, reducing the need for frequent hospitalizations, providing support to a child with complex medical requirements, and providing wholesome benefits to the complete family.
What are the benefits of a career in Pediatric Home Health Nursing?
The profession of a pediatric home health nurse allows one to deeply improvise the personal lives of very young patients. Selecting the right pediatric care home for your child can be a difficult task. The most important criteria to consider should be the qualifications and skills of the nurses who work there, their proximity to your home, and the availability of appropriate equipment.
Pediatric home health care jobs have a good salary suited for their hard work and expertise. Also, a trained pediatric health nurse assists medical professionals.
Qualities of a Pediatric health nurse
There are certain requisites or qualities of a pediatric health nurse as follows-
a) Excellent listening skills:
Pediatric home care is a very important part of the healthcare industry. Pediatric home care is where nurses spend the most time with children. It's also easier to get information from an older child than from a young one, so nurses need to watch for symptoms just in case the child can't speak for themselves.
b) Capability of communicating openly:
Families of medically complicated children are usually not capable of dealing with the health issues of the child, which is crucial for maintaining good quality and open communication.
It is very important to maintain compassion while dealing with parents of a special needs child. Hence, communication is the key for both parents and children and siblings as well. Thus, a family-centered approach generally results in the inclusion, engagement, and education of everybody within the family and those residing in the house.
c) Empathy and compassion:
The pediatric home care nurse is important because their patients are medically compromised and may be serious or life-threatening. Thus, all nurses should maintain composure and continue practicing compassion even on their hardest days.
d) Emotional and psychological Stability:
Emotional stability is the hallmark of any private-duty professional or pediatric health care nurse. Even in times of turmoil, a pediatric health care nurse must maintain a state of calmness. As most of the clinical conditions of patients are challenging especially when there is an involvement of a small child. An experienced pediatric nurse is capable of handling various critical and alarming situations with relative ease. 
Centric Healthcare's Pediatric Home Services
Various home health services that are provided by Centric Healthcare's Pediatric Private Duty Nurses are:
Nursing care for small babies

Provision of Ventilators

Tracheostomy

Apnea monitors and oxygen therapy

Taking care of children undergoing treatment for cardiovascular diseases

Intravenous drug administration

Taking care of children undergoing cancer treatment

Providing medical care to children with various chronic as well as infectious diseases.