Similar to how some medical professionals focus on the care of older adults, the other end of the health care spectrum focuses on the health of the youngest individuals in our population. Pediatrics is the field that focuses on the physical, emotional, and social health care needs of infants, children, adolescents, and young adults to age 21.
What Does Pediatrics Do?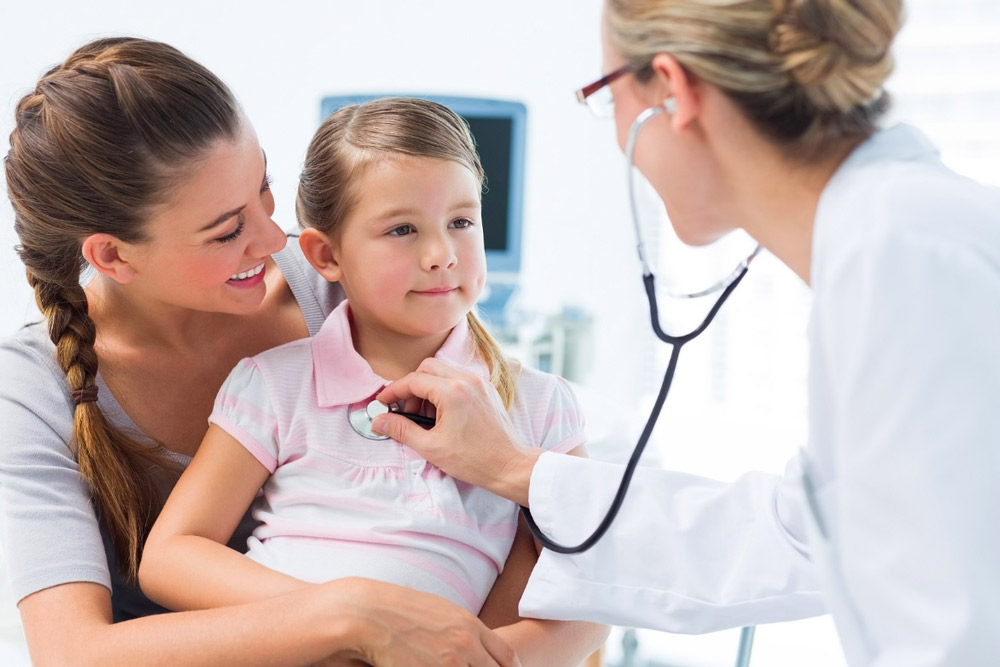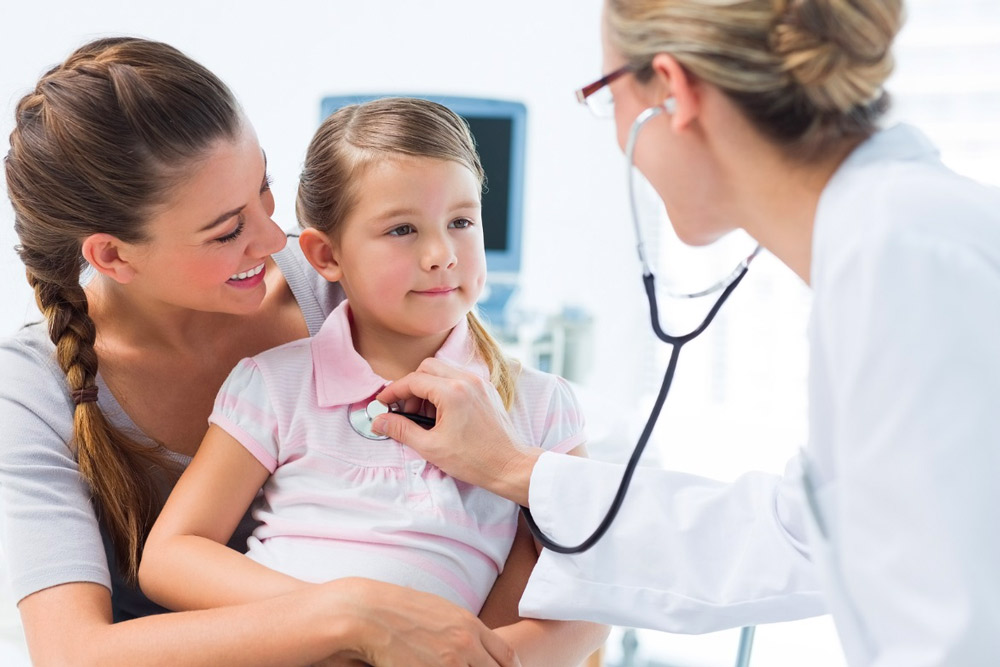 The practice of pediatrics is different from that for adults as children are more than miniature versions of grownup males and females. Professionals who specialize in pediatrics are trained in skilled assessment to focus on prevention, detection, and management of various problems that affect children. As children are constantly changing, pediatric health care professionals must consider growth and developmental issues not present in adult patients. Such considerations can significantly impact the course of care prescribed, especially when a serious illness is involved.
Typical duties of pediatric health care professionals involved:
Diagnosing and treating infections, injuries, disease, and dysfunction

Work to reduce infant and child mortality

Promote healthy lifestyles

Ease the daily life of patients with chronic conditions

Identify and address developmental and behavioral problems

Monitoring physical and psychosocial growth and development

Providing age-appropriate screenings and immunizations

Giving advice and education to patients and parents for predictable developmental challenges

Referral of complex conditions as needed and cooperative partnerships with other care providers
General pediatricians often collaborate with pediatric sub-specialists to treat complex diseases and disorders and with other medical professionals to address their patients' emotional needs. Effective pediatric care requires the ability to communicate effectively with patients, parents, and educators. Because their patients are primarily minors, pediatric professionals must gain the permission of parents or legal guardians to provide medical care.
Is Pediatrics Considered Primary Care?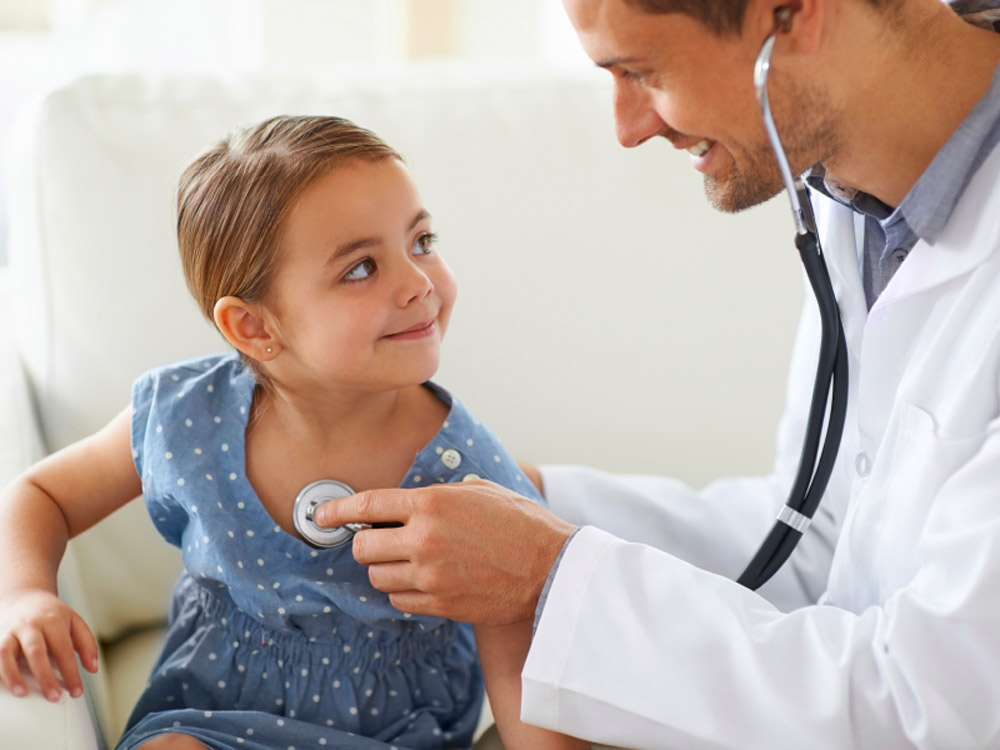 General pediatricians are considered primary care providers (PCP) in the same way that family physicians, internists, gynecologists/obstetricians, and gerontologists are for the populations that they treat. They are the first stop for medical care for your children. Pediatric nurse practitioners and physician assistants can also act as PCPs for most types of routine or non-emergency medical care and annual physicals. If your pediatric professional cannot treat your child, he or she will refer you to a specialist. If your child is admitted to a hospital or needs ongoing treatment, your PCP will often oversee care. PCPs are responsible for preventive care to help their patients from becoming sick. Preventive care includes checkups, vaccines, helping patients manage weight, and getting proper exercise. When care involves younger children, PCPs advise parents on growth and development.
In addition to general care, pediatric care can involve subspecialties that involve young patients. These include:
Adolescent medicine

Child abuse

Developmental-behavioral issues

Hospice and palliative Medicine

Neonatology

Cardiology

Critical care

Emergency medicine

Endocrinology

Hematology

Oncology

Infectious diseases

Nephrology

Pulmonology

Rheumatology

Transplant hepatology

Sports medicine
Why is Pediatric Care Important?
As noted previously, babies, children, and adolescents simply aren't miniature adults. They have their own set of needs. Pediatric medicine addresses those needs while providing the ultimate in health care. The medical professionals involved in pediatrics perform various essential tasks that may not be readily apparent. Pediatricians provide critical services to their patients and community health as a whole. On a personal level, pediatric professionals concern themselves with their patient's entire spectrum of development, not just physical growth and diseases. Comprehensive care focused on children benefits the public health care system as a whole.
Benefits of Seeing the Same Pediatrician
Research shows that children who visit the same pediatrician have better overall health. Getting to know a child and their family allows a practitioner to make the best recommendations and individualize care. The same goes for youths with chronic conditions such as asthma, high blood pressure, diabetes, etc.
Providing Accurate Medical Information
With the explosion of online information, some parents may have difficulty determining if what they have read is accurate. Pediatricians provide reliable information for all kinds of healthcare information, including safety, nutrition, fitness, development, illness prevention, and treatment options when necessary.
Early Intervention
Well-child visits are important tools to screen for and diagnose concerns such as diseases and development disorders, crucial for proper development and preventing associated problems. Early intervention enhances a child's quality of life and helps them grow to the best of their abilities to become productive adults.
Child Advocacy
The role of pediatric professionals extends beyond healthcare into advocacy. Without pediatricians, some people may make decisions that would put their children's health at risk. Presenting a scientific perspective before legislative bodies also helps emerging public health concerns by making sure pediatric needs are legally addressed.
What is the Age Limit for Pediatric Patients?
Pediatric care can begin even before a woman conceives and continue through gestation and birth and into young adulthood. The American Academy of Pediatrics (AAP) defines pediatric care as including patients through age 21, although some pediatricians will also treat older college students who have been long-time patients of their practice for convenience. Pediatric care is further divided into the following subcategories:
Neonates, birth through 28 days

Infants, 29 days to 2 years

Children, 2 years to less than 12 years

Adolescents, 12 years through age 21
Additionally, AAP further divides adolescents into early, (ages 11-14), middle (ages 15-18) and late (ages 18-21).
How are Pediatric Patients Treated?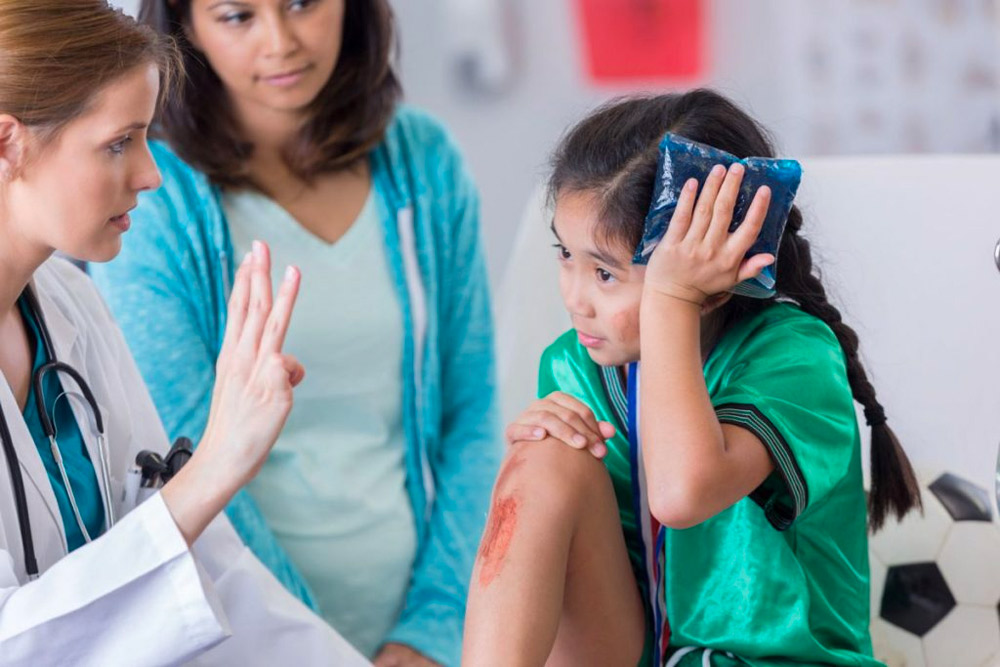 Pediatric professionals must be good communicators because diagnosing and treating young patients requires ongoing conversations as many of those they treat cannot express or are too shy to say how they feel. The approach to patients depends on age, developmental and maturity level. Determining how to talk to a patient often involves speaking to the parents first, especially with younger children or those who are developmentally challenged. In these instances, parents can play an essential role in aiding healthcare professionals ask questions to help determine courses of treatment. The same is true for chronically ill children who frequently don't want to admit how bad they feel to doctors. In these cases, pediatric professionals need to reassure their patients when performing a test or a procedure. Building trust when treating pediatric patients is a part of the job. Professionals will often engage youngsters by talking to them about their hobbies and interests to help them relax, and better treat them. Building trust can take time, just as improving a patient's condition can also take time.
Where to Find Pediatric Home Agency Care Near Me
If you have a child that has a chronic or life-threatening condition, taking care of your boy or girl can become overwhelming. In some instances, your child's condition may require professional help for administering IVs, feeding tubes, and treatments that help maintain quality of life. Finding home healthcare attuned to the needs of children is easier than you think. Centric Healthcare has pediatric home nurses skilled in the care that young patients needs. By enlisting the aid of our pediatric professionals, you'll get peace of mind knowing that your child's needs are well taken care of, as well as maintaining his or her health and even improving it with regular attention to special needs.
Commonly Asked Questions About Pediatric Care
What is pediatric intensive care?
The pediatric intensive care unit (PICU) is a specialized hospital unit where the illest pediatric patients are admitted. PICUs can be in children's hospitals or a unit of general hospitals. Newborns, usually babies born significantly pre-term, go to the Neonatal Intensive Care Unit (NICU) for treatment. A team of registered nurses, respiratory therapists, clinical pharmacists, and intensivists (physicians), all of whom have specialized training in the care of critically ill children, provide care. Support staff, like social workers, dieticians, therapists, and others, also have specialized pediatric training. Types of care provided include:
Level II trauma

Medical and surgical intensive care

Respiratory

Neurology

Open heart surgeries
Children who are not critically ill but need specialized care and monitoring also spend time in the PICU or NICU.
What is pediatric urgent care?
Few urgent care centers have facilities specifically dedicated to pediatrics. Most are general urgent care centers, but the concept of pediatric emergency care has started to evolve over the last several years. Despite recent growth in the field, little guidance exists beyond policy statements ad industrial white papers. However, urgent care facilities serving children should rapidly assess, begin stabilization, and initiate the transfer of children with emergencies. Thus, experts recommend that parents avoid taking their children to urgent care unless they cannot get an appointment. Some of the situations that could require urgent care include:
Suspected flu symptoms

Suspected ear infection

Sore throat with signs of strep infection

Conjunctivitis/pink eye

Several episodes of vomiting or diarrhea but no belly pain or dehydration
What is pediatric palliative care?
Pediatric palliative care provides support and comfort to a seriously ill child and family. It provides key support for families living in such a situation. Centric Healthcare can provide palliative care through its network of pediatric home healthcare nurses in Minnesota. Palliative care is often thought of only as an end-of-life option, but your doctor can deem it necessary to help physical and mental suffering at any stage of a chronic illness and can begin soon after diagnosis. Among the conditions for which palliative care is frequently prescribed are genetic disorders, neurologic disorders, heart and lung conditions, and cancer.
What is pediatric acute care?
Pediatric acute care units provide specialized care for young medical and surgical patients who don't require the constant monitoring that occurs in an intensive care unit. Patients receive around-the-clock care from general pediatricians, specialists, nursing, and support staff trained to meet children's needs. Acute care covers a range of care scenarios and conditions, including pain management, feeding or swallowing issues, neurological problems, range of motion or strength concerns, developmental delays due to premature birth, hearing screenings, and more. Acute care helps facilitate the transition of pediatric patients to a home setting.
What is pediatric ambulatory care?
Pediatric ambulatory care refers to services performed on an outpatient basis. These services can be performed at clinics, hospital outpatient departments, ambulatory surgical centers, and in the offices of physicians. Examples of conditions treated during ambulatory care are:
ADHD

Allergies and asthma

Autism

Eczema and other skin disorders

Ear infections

Learning disabilities

Seizures

Sore throat

Urinary tract infections

Viral, bacterial, and parasitic infections
What is pediatric dental care?
Pediatric dentists and their assistants care for the oral health of children from infancy through their teen years. Preventive care is especially important for children as oral decay and disease can cause a lifetime of problems. Pediatric dentists provide both primary and comprehensive care, incorporating a variety of disciplines, techniques, and skills that are modified and adapted to the needs of infants, children, adolescents, and individuals with special needs. Pediatric dental care involves oral health exams, cleaning and fluoride treatments, nutrition and diet recommendations, counseling for habits like pacifier use, tooth repairs, orthodontics, management of gum diseases and care for dental injuries, including knocked-out teeth.