Home nursing care involves intermittent skilled nursing services in one's residence to help restore an individual's maximum function and health. Many individuals and their families choose to receive skilled services in the home as an alternative to staying in an extended care nursing facility.
Registered nurses or licensed practical nurses generally provide this type of care. Often, patients receive skilled nursing care as part of a patient rehabilitation regimen following surgery or an extended illness. The provided care goes above and beyond what certified nursing assistants (CNAs) or home health aides can provide. This type of care is also common for older adults in failing health who want to remain in their homes and retain their independence.
Medicare, Medicaid, and other health plans cover some costs of skilled nursing at home. Patients can receive specialized care in a nursing facility if they have spent at least three nights in a hospital. However, Medicare stops paying for facility care after 100 days, which is why many patients switch to skilled nursing at home Medicare can pay up to 100 percent of the cost of home nursing care, while private insurance may also pay a portion.
What Kind of Services Can I Expect From Home Nursing Care?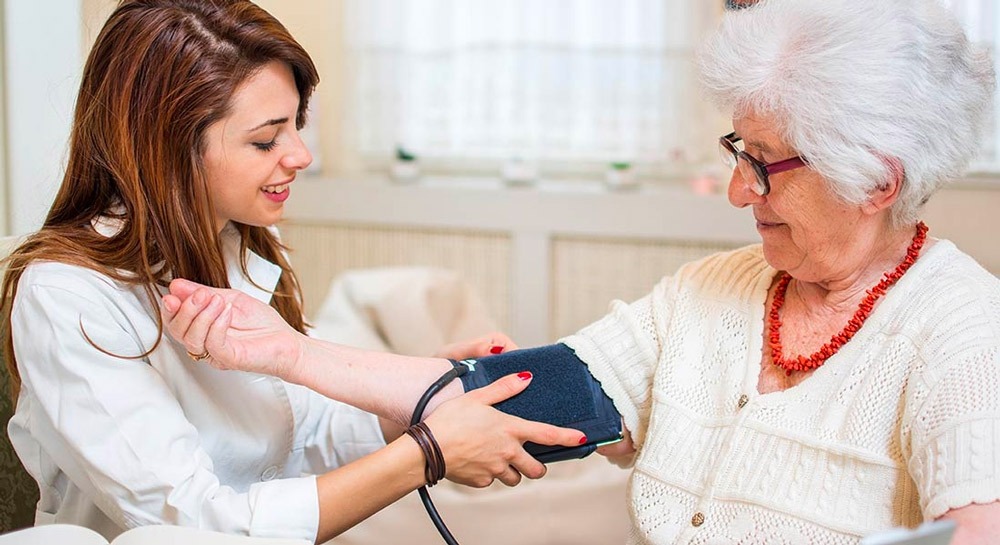 Skilled nursing at home provides patients with a comprehensive slate of services run under the supervision of a licensed medical professional. A physician must write an order for a patient to qualify for home health care services. Skilled nurses can provide the following services during a typical visit.
Medication Management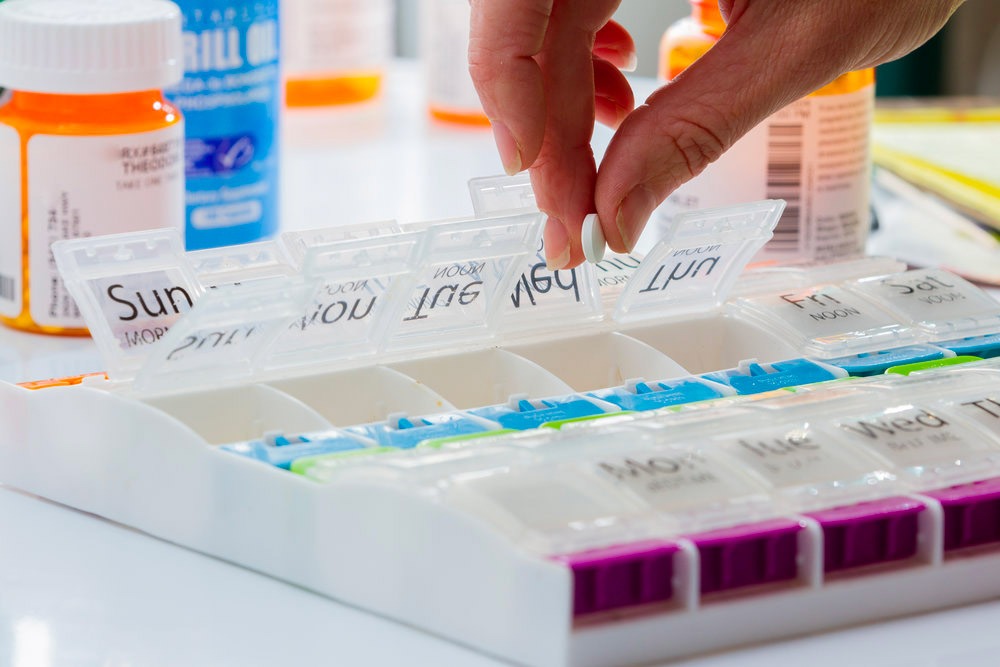 Taking medications as directed is a critical aspect of recovery and maintenance. Your nurse will check to ensure that you are taking medicine at the right time and at the right dosage. With your doctor's assistance, your nurse can help organize medicines and set up reminders to maintain a proper schedule. Other tasks include:
Periodically reviewing the medication regimen

Evaluating response and effectiveness to medication while also monitoring for side effects

Relaying information to the patient's doctor for optimum outcome
Disease Management
Patients with chronic conditions, such as coronary disease, diabetes, and chronic obstructive pulmonary disease (COPD), face daily challenges. Disease management focuses on involving patients in the health care process so they can maintain independence and a better quality of life. Education is a critical part of disease management as patients can learn the tools needed to self-manage their condition and identify potential problems that can cause their situation to worsen, thereby promoting earlier medical intervention.
Rehabilitation Nursing
Patients who suffer from severe injuries, such as those incurred from auto accidents, a stroke, burns, and the like, often require rehabilitative nursing care to transition from hospital to home. In these cases, the nurse will assess the patient's abilities and create a plan of care, which can change as individual needs change.
In-Home IV Therapy
Some patients may be too ill to eat and require IV therapy or a feeding tube for nourishment, but may otherwise well enough to stay at home. For others, certain prescribed medications may only be administered in this manner. Skilled nursing care involves teaching patients and their caregivers on how to manage IV medications and nutritional support at home.
Wound and Ostomy Care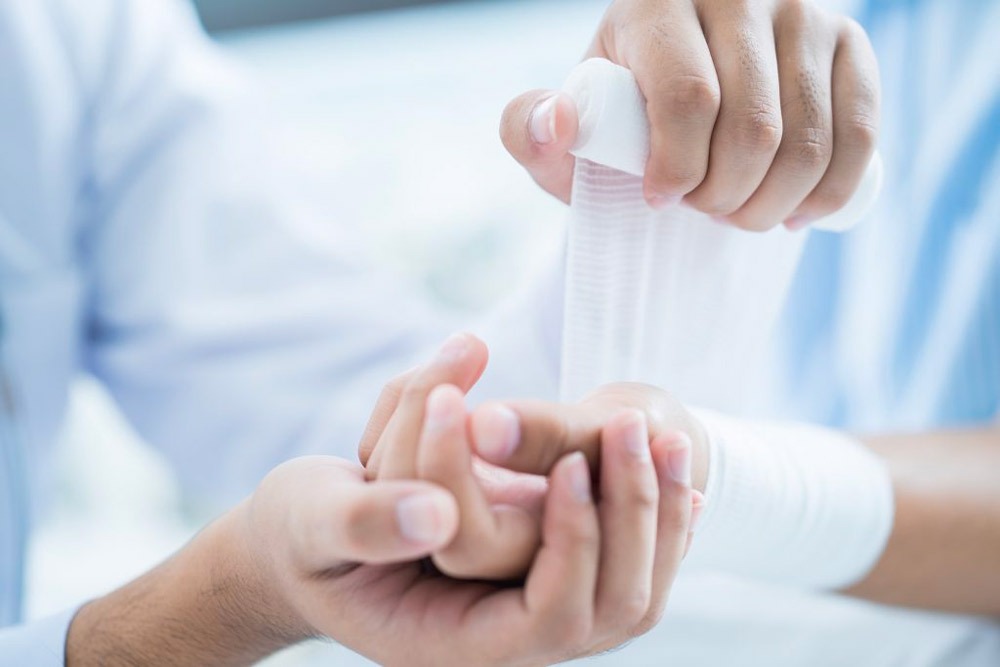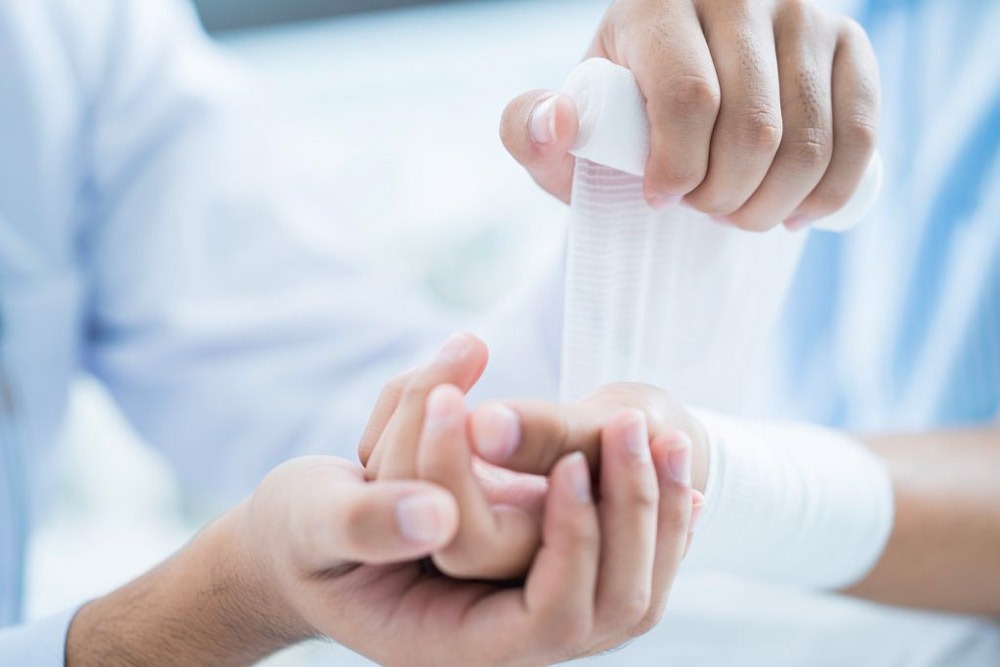 Some patients may have complicated, non-healing wounds, including pressure ulcers, while others who have had extensive digestive tract surgery my need ostomy care. Home nursing care staffers provide specialized care and education to ensure that wounds heal and teach patients how to care for an ostomy and to live comfortably with an ostomy pouch.
Continence Care
Comprehensive continence care can help alleviate the discomfort and embarrassment associated with the inability to achieve and maintain control of bladder or bowel functions. Home health care can help identify a suitable course of treatment, provide tips on how to keep the bladder healthy, provide catheter maintenance and toileting programs.
Benefits of Home Nursing Care
Being in hospital surroundings or an extended care facility can have a negative mental effect on patients, as can continuously going to doctor offices or clinics. With skilled nursing at home, patients receive professional medical care in familiar, comfortable surroundings, which helps relieve stress. Patients heal better and more quickly when in everyday settings and with a better mindset.
Reduces the Chance of Infection
In addition to helping you heal more quickly, skilled nursing care can reduce the chances of infection that patients are often exposed to when in the hospital or at an extended care facility. Post-surgery and critical care patients are often more prone to relapse and infection.
More Affordable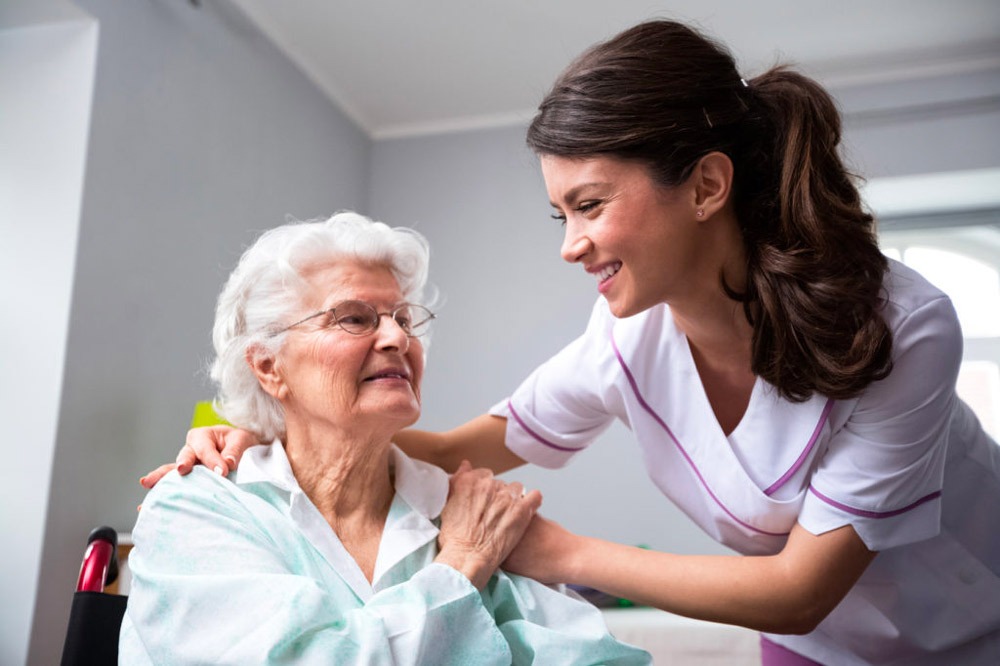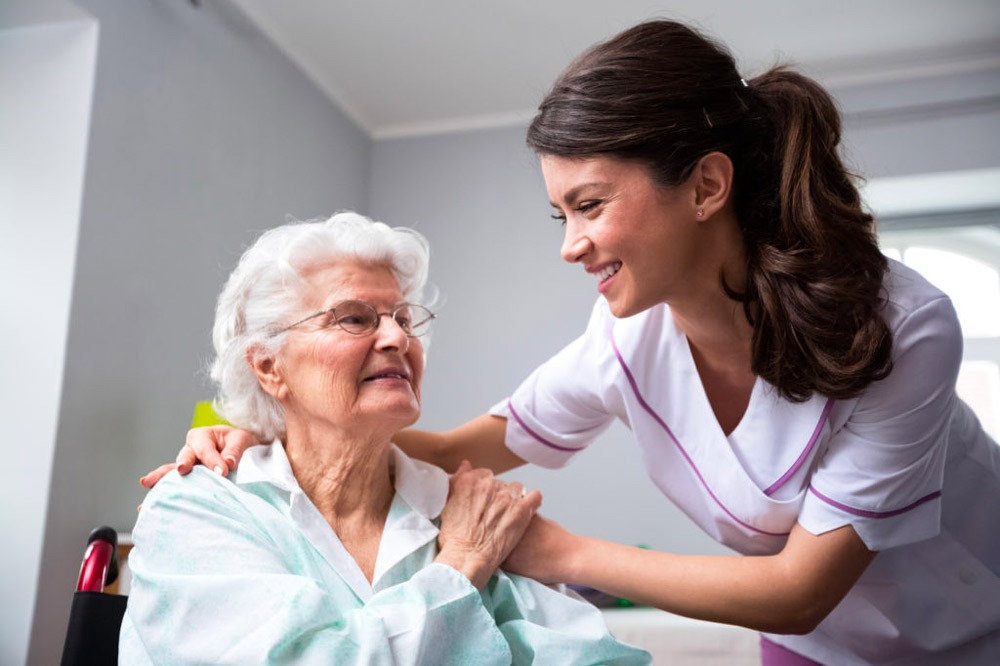 Some patients may require special procedures several times per day. When this happens, it's not economically feasible to keep a patient in the hospital for extended periods. In-home care provides you with hospital grade medical care in your home for much less money.
In-Home Safety
Safety is important for seniors and others who have mobility issues. In-home skilled nurses who evaluate patients who need residential services can communicate potential safety issues to family members along with the best ways to make safety changes as well as make overall changes for the home environment.
Nutrition and Meal Preparation
Malnutrition can be a significant problem among older people as they are unable to go shopping or have difficulty cooking for themselves. Home health care services often have nutritional counseling and assistance with grocery shopping as a component to ensure that patients consume nutritious meals.
Personalized Care
Care in hospitals and long-term nursing facilities is generalized with little room to adapt to specific patient requirements. When you receive professional care at home, nurses and other professionals can customize the experience to individual needs unique to each patient that will keep the individual better cared for as well as more comfortable.
Supports Daily Living
Some patients have difficulty performing basic tasks such as grooming, bathing, cooking, and cleaning. In-home care can facilitate these activities with older adults as professionals can help with chores such as laundry, cleaning dishes, and the like to help maintain an independent lifestyle. In-home caregivers are trained to support a patient's daily activities as well as help them maintain dignity and respect.
Companionship
Social interaction can help individuals stay healthier in the later stages of life. While the primary job of skilled home nurses is to oversee the medical care of patients, they often become trusted companions to those in their care for a variety of daily activities. Assistance in these activities can help patients feel less lonely and abandoned and improve their mental health in addition to helping them heal more quickly. During home health visits, you or your loved one will have the opportunities to socialize with someone outside your inner circle, which will augment well-being and overall health.
Break for Caregivers
For those who are full-time caregivers to a family member who has a significant health issue, stress can become overwhelming. The presence of skilled nursing care, even for a limited number of hours per week, can make a substantial difference to caretakers, giving them a well-deserved break. Family members can run errands and do other tasks without worrying about the well-being of the patient.
How Centric Health Care Can Help
Centric Healthcare can provide a variety of medical professionals that will give you or your loved one the medical care needed without leaving home. Here are some of the dedicated services that we can provide. After a thorough evaluation of the needs of your loved one, we can prescribe the following services based on the recommendations of your physician.
Home Health Aide
Not all services require skilled nursing expertise. We can provide you with help for basic responsibilities such as self-care, cooking, and the like with non-medical companions trained to provide these services. The senior member of your family can enjoy having the services of a home health aide on a regular basis while also having that family member maintain their freedom.
Mental Health Services
Providing mental health services for a loved one that is confined primarily to home can be an extreme challenge. We can provide appropriate responses to a variety of mental health situations that include but are not limited to:
Responses to medication

Grief and loss

Anxiety, mood and personality disorders

Feelings resulting from chronic medical problems

Self-worth and depression
Occupational and Physical Therapy
Returning to daily functioning as close to normal as possible is a prime component of these therapies. Centric Healthcare can provide appropriate visiting therapists who can facilitate progress in returning to a normal physical routine.
Occupational therapy can provide services that will aid a patient in returning to activities that can include safely walking or moving around the home, assistance in developing leisure activities, assistance in increasing strength and agility, and helping to manage appointments, meeting, paying bills, shopping for household needs, and more.
Physical therapy services can increase strength and coordination while also encouraging the functional return of strength. These services also help patients regain balance and stamina. In-home physical therapy services can help you or your loved one deal with the following issues:
Stroke rehabilitation

Improved mobility

Recovery from a sports injury

Managing issues related to heart disease
Mental Health Services
Maintaining mental health can be tricky, especially when it concerns an individual who can rarely leave their surroundings. We have experienced professionals who can address this issue and help everyone in the family how they can proceed with treatment.
Pediatric Services
Pediatric services often require a complicated approach that is often not well understood by the general medical community. We can provide these services in a manner that can mimic what you would expect from your primary care doctor. We can work closely with you to provide services that can fulfill your needs.
Private Duty Nursing Services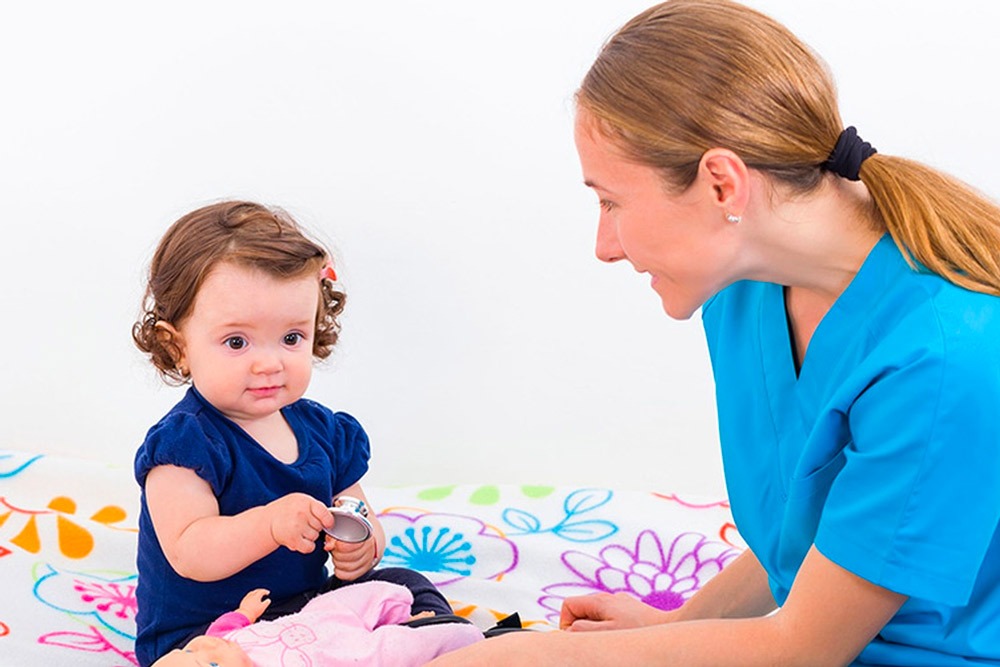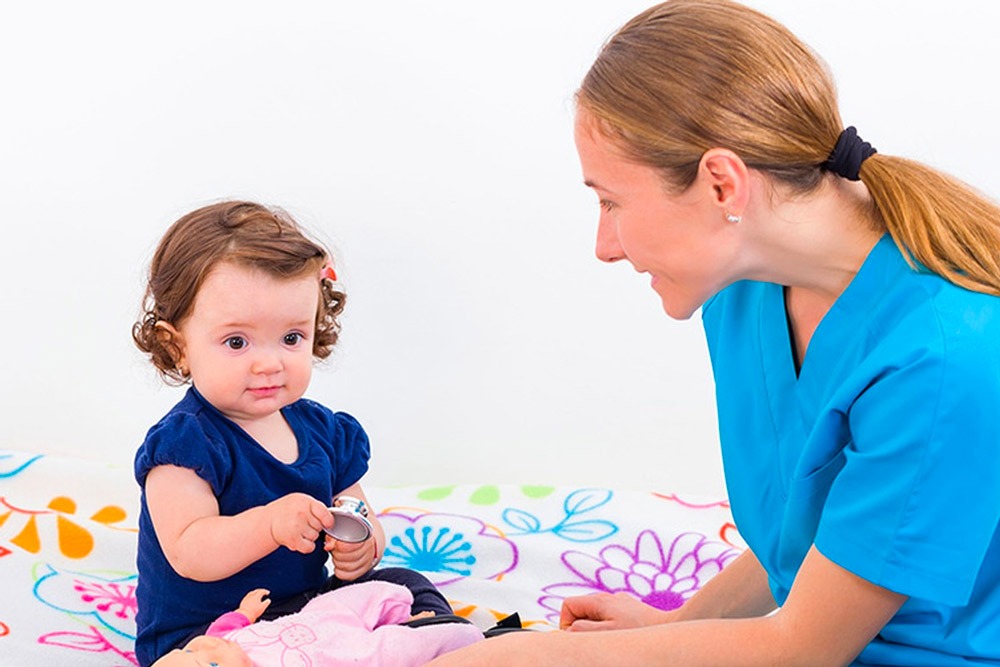 Of course, private duty skilled nursing services are our primary goal. Many people simply don't understand the scope of skilled nursing services. We have the ability to provide you with a full range of services that go beyond your expectations.
Contact us today to learn about our wide variety of services.