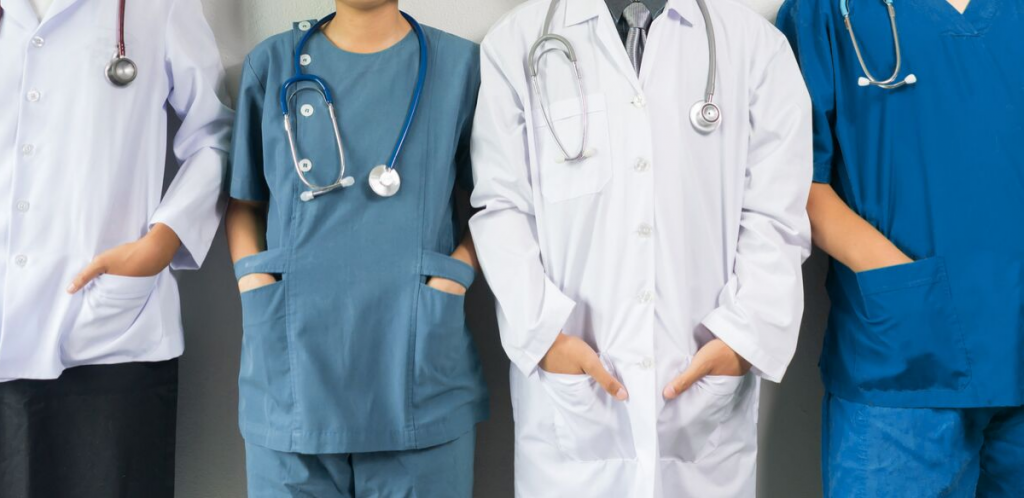 There is no doubt that hiring a home healthcare agency is not an easy feat. The primary concern that arises is if the agency will be able to give the best possible treatment with love to yourself or your aged parents. So, to make sure you seek reliable home healthcare agency services, the agency has curated a list of must-ask questions.
Questions about Qualifications
The following questions will help you understand if they are genuine and follow the rules and regulations of the State and Federal governments.
Is your agency licensed? Is it well-reviewed?

What type of employee screening does your agency do? Ask for references from hospitals, doctors, and other medical personnel who have experience with them.

Ask about their privacy practices.
Questions about Quality of Care
As you want to hire a skilled caregiver from the agency, asking these questions will make you understand if they will be able to take good care of your loved one.
Ask how they train their caregivers and if they provide any ongoing education to them.

You need to ask if their caregivers are insured and bonded through their agency. Ask if and how frequently they conduct the background check of their employees.

You have to be vigilant and see if the employees appear courteous, helpful, and friendly.

Ask them how they match clients with caregivers.

Ask how they handle emergencies.
Questions about Costs
These questions will help you if you can afford the in-home care services or are prepared when the bill arrives.
Ask them if the fees will be covered by health insurance. Also, ask them about the kind of coverage the health insurance offers. You also have to understand the criteria your health plan has.

Ask how they handle billing. Make sure they take you through the complete process of their home care system and fees along with the comprehensive details related to home care.

Do not forget to get all the details about costs, services, and payments in writing.
All these questions are important to ask as you will get a clear idea if you should proceed with the selected home healthcare agency or not.
Are Veterans Entitled to Home Healthcare?
The VA homemaker and home health care are available to veterans who are enrolled in VA healthcare. That said, veterans have to apply and should be approved to receive VA standard medical or home health care benefits.
This program is for the veterans that have clinical needs for daily care, including dressing, bathing, personal grooming, meal preparation and eating, grocery shopping, and daily medications management.
Enrollment in VA Health Care Benefits
Veterans can sign up and apply online or submit an application by mail or in person at a VA center. Also, there's an option of applying by phone, and veterans just have to call at 877-222-8387 and proceed with the process. Those who had applied before but have been denied can also re-apply.
Further, the VA assigns a priority group to each veteran based on the following:
Income

Military serving history

Disability rating

If they're receiving or qualify for other benefits like VA pension, Medicaid, etc.
Now, the allotted priority group will see how soon a veteran is enrolled in health care benefits. Further, they will determine if they should and how much they should pay for the veteran's health care.
It is vital to note (effective from January 1, 2021) that the home health aide services may require a copay, and it is based on the veteran's VA service-connected disability status. Meaning some veterans have to pay a small amount, whereas some are exempt from any payment.
Veterans can use a sheet, Veteran Decision Aid to discover what type of home care services or home healthcare medical will meet their needs.
Can I Deduct Home Healthcare Expenses?
For older adults, out-of-pocket medical costs are a significant expense. The IRS lets people deduct some medical deductions to cover the cost of prescription medicines, doctors, psychiatrists, etc. IRS Publication 502 states a few things in regard to what you can and cannot claim as medical expenses. Well, there is no doubt that you can deduct home healthcare expenses, but it depends on the kind of care needed. There are a few requirements for home health care to be tax-deductible, which are as follows:
The person should be chronically ill.

The person has to get care from a licensed healthcare professional.

The care type should come in the care category that the IRS approves to be tax-deductible.
A person has to qualify to be chronically ill. Meaning an individual who is not able to do at least two daily activities for at least 90 days is called chronically ill. If an individual has cognitive impairment or is disabled and needs protection from safety threats, then this also comes in the category of chronically ill.
According to the IRS, daily activities are using the restroom, transferring, dressing, bathing, and eating.
The long-term care to be tax-deductible should come under one of these: diagnostic, preventive, therapeutic, curing, and treating.
Apart from these, mitigating, personal maintenance, and rehabilitation also come under the same category.
Following are some common medical expenses for which IRS will let you take a deduction:
Dental Insurance

Prescription glasses

Birth control

Medical tests

Long-term care
If you do not understand taxes and IRS correctly and are not very sure of what you are doing, then it is crucial you count on a tax professional who can guide you and handle the tax issues for you.
Can Home Healthcare Aide or Nurses Pick Up Patient After Fall?
The frequency of patient falls is greater among elderly patients due to side effects from medication, age-health conditions, neurological conditions, etc. When it comes to the comfort of home healthcare, it is essential to take extreme care of patients. If a patient slips or falls down in the home healthcare setting, the nurse has to pick up the patient. Checking if the patient has got any injuries and making them calm and comfortable are the primary concerns right at that time. The nurse has to perform an examination of the patient and further, has to document the findings.
There are different fall categories: behavioral falls, accidental falls, unanticipated physiological falls, and anticipated physiological falls. So, the nurse or the medical caregiver has to report and document the falls accordingly.
After the assessment, the report needs to be sent to the agency's risk management department. The documented incident is reviewed thoroughly to understand why it happened and how to prevent it from recurring.
Additional steps should be taken in order to protect the patients who are elders and are at higher risk of slipping and falling. According to the National Quality Forum, serious injuries or deaths due to falls are included as reportable events.
Older nurses as caregivers are one of the factors when it comes to falls as they do not have the strength to move patients who cannot support themselves properly. So, if a patient falls then, older nurses find it tough to lift the patient.
Therefore, the comfort care services have to take steps in this regard and assign young healthcare professionals as in-home caregivers to older patients.
What can Centric Healthcare offer?
Centric Healthcare has operated as an in-home healthcare agency for years. Centric Healthcare has served several people with our services in getting medical treatment at home. Helping our clients to lead a better life is our aim. The agency provides a series of finest quality services such as private duty nursing, acupuncture therapy, physical therapy, mental health services, skilled nursing care, occupational therapy, and many more.
Centric Healthcare takes pride in offering excellent home healthcare services at affordable rates in Minnesota. Whether you or your aged parents need an in-home care nurse or senior home companion, you can count on us. Our experienced team will assess the needs of your loved one. Centric Healthcare offers customized care plans so that you get the exact treatment and care you need. Our treatment plans will meet the health needs of your dear ones as Centric Healthcare connects with its current health providers. Centric Healthcare endeavors to offer you effective treatment, and extreme care that leads to gradual recovery at home.
Want to know more about our services? Get in touch with us right away. Our expert team will make sure to clarify all your queries. Contact us now to set up a consultation.