Many patients with COVID-19 who have mild to moderate symptoms can be taken care of at home if they are under the age of 60. They need not get admitted to the hospital but can keep in touch with the doctor. However, patients who smoke, are obese, have chronic lung disease, cardiovascular disease, immunosuppression, cancer, diabetes mellitus, and chronic kidney disease must check with their doctor. That said people with underlying health issues must consult a healthcare professional. For them, the doctor will determine if the home isolation is suitable or the patient has to be admitted to the hospital.
Family member with Covid-19 who have mild symptoms can take care of them at home, but it is vital to follow some safety precautions. If the other family member is an older adult or at higher risk of getting the infection, it is better to hire a trained caregiver who can take care of the Covid-19 patient at home.
Patients need to stay in home isolation until they test negative or can no longer transmit the infection. Usually, they have to stay in isolation for 14 days and break the isolation when they do not have any fever or respiratory symptoms. Also, people who do not have any symptoms but are tested positive have to be isolated for a minimum of 10 days.
It is important to monitor and keep track of the symptoms and treat the patient according to the doctor's instructions. Further, the caretaker must know what symptoms to expect. Some of the common signs are body aches, cough, fever, fatigue, chills, runny nose, shortness of breath, and loss of taste and smell. Some emergency warning signs are signs such as the bluish face, lips, nails, trouble breathing, confusion, and pain or pressure in the chest. If the patient's health gets worse, then one must seek immediate medical help.
How to Care for Someone With Covid-19?
Taking care of someone with COVID-19 should be done very carefully as one can get infected easily. If a family member who is caring for the covid-19 patient has some underlying health issues, then it is vital that they get a caregiver; otherwise, the other family person may also catch the virus.
Here are some steps to safely care for someone who is infected with COVID-19 1. Have the sick person stay in a separate room that has good ventilation.
2. Designate a separate bathroom for the patient, if possible.
3. Cover the basic needs, such as buying groceries, over-the-counter medications, prescription medicines, and other necessities.
4. Make sure the person drinks more fluids and takes complete bed rest.
5. Other family members or caregivers must wear a mask when entering the room where the sick person lies. They must discard the mask after leaving the room and should wash their hands with soap.
6. Monitor the symptoms and keep in touch with the doctor.
7. Keep the thermometer and oximeter at hand. Check the temperate and pulse of the sick person at intervals.
8. Do not let the patient use the common living room and kitchen.
9. Cough and sneeze should be covered with a disposable tissue or flexed elbow.
10. Outsiders should not be allowed in the home until the person becomes negative.
11. Take care of pets and limit the sick person's contact with the pet.
12. The utensils, bed linens, towels, soaps, etc., should not be shared with anyone.
13. Regular cleaning of the home is essential, and if the ill person touches any surface, it should be cleaned with a disinfectant.
14. Any waste from the patient should be packed in a closed bag before disposal.
If symptoms get worse, call 911 or a local emergency facility. Signs such as difficulty in breathing, bluish face or lips, chest pain, inability to stay awake or wake, confusion, etc., are some of the severe symptoms of Covid-19.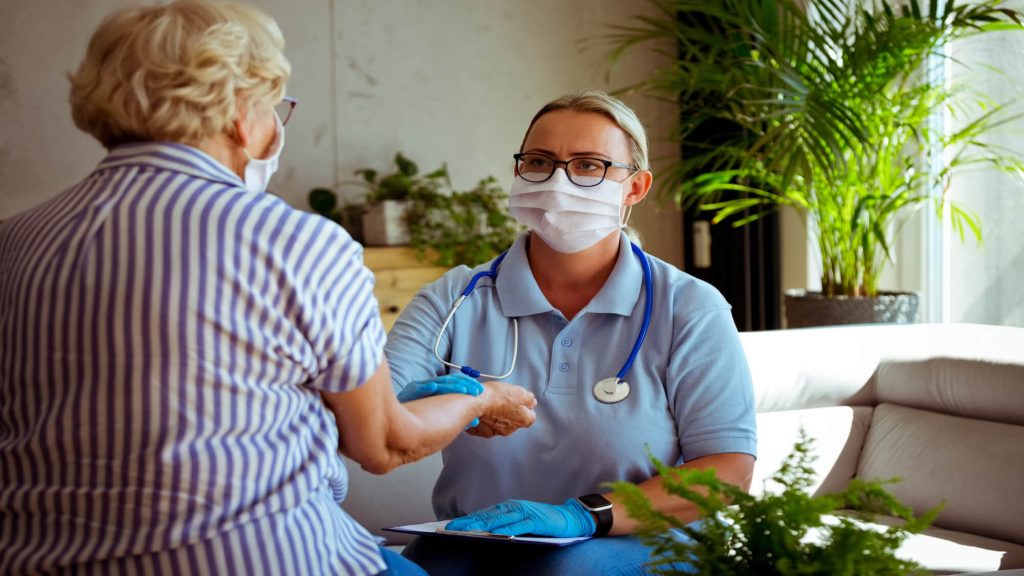 How Is Covid-19 Treated Now?
There is no cure available for treating COVID-19 as antibiotics are not effective, but the FDA has approved remdesivir (an antiviral drug) for COVID-19 patients. This drug is only administered in a healthcare setting. However, during public health emergencies, the FDA may authorize some unapproved drugs.
The FDA has granted EUA (emergency use authorization) of monoclonal antibody meds such as imdevimab and casirivimab. It is administered to patients who are at high risk of serious illness or exposure. This treatment is for those whose immune system is weak and is not fully vaccinated.
In some cases, rheumatoid arthritis drug baricitinib is used to reduce inflammation. The pill also has antiviral activity, so it may work against COVID-19. The FDA has authorized its use, and it also states that this pill may be administered to the Covid-19 patients who are hospitalized and need oxygen. Also, NIH (National Institutes of Health) recommends corticosteroid dexamethasone, hydrocortisone, methylprednisolone, and prednisone (any one of these) for the Covid-19 patients who are on supplemental oxygen.
Convalescent plasma therapy is also authorized by the FDA, in which blood is donated by the people who have recovered from COVID-19. It is used for the hospitalized Covid-19 patients who have either weakened immune systems or are in the early stage of the illness.
These were some of the drugs that are given to the Covid-19 patients. However, most Covid-19 patients have mild to moderate illnesses that can be treated at home. They need to take plenty of rest, high fluid intake, cough syrup or medication, and pain relievers. They can also take ibuprofen and other nonsteroidal anti-inflammatory drugs if needed. Patients with mild to moderate symptoms need to be isolated at home for a certain period of time. It is highly recommended to go to the hospital if the symptoms get worse.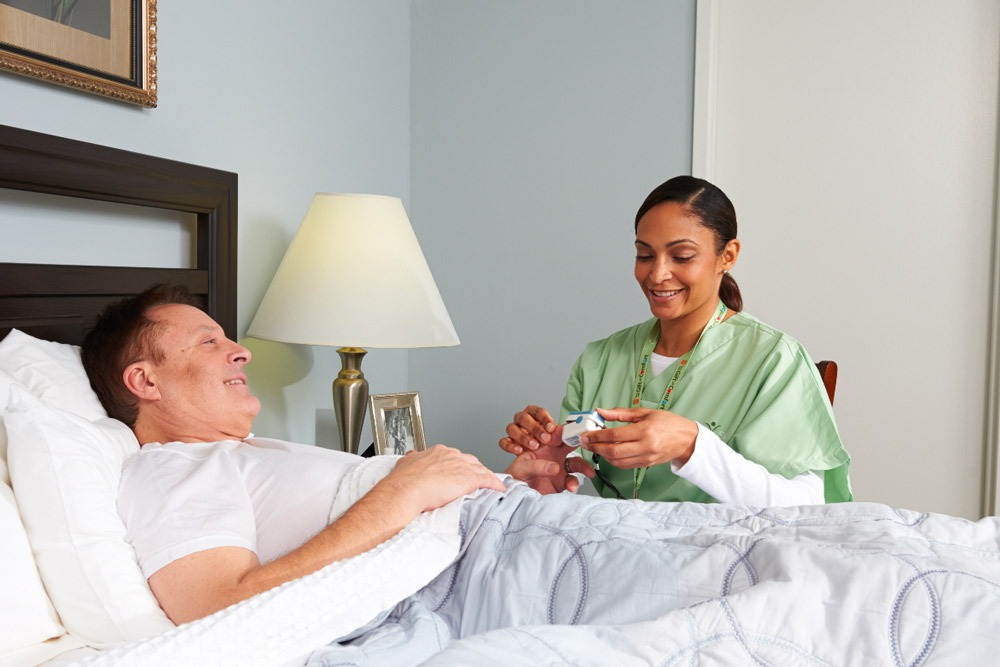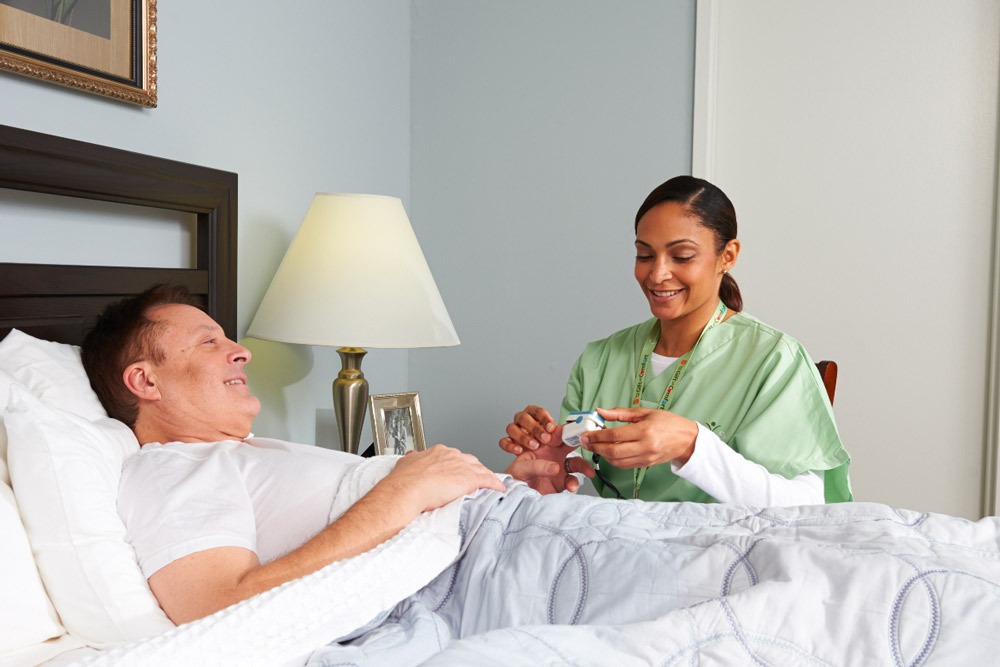 Centric Healthcare's Services Offer
Centric Healthcare is ready to help the Covid-19 patients who are disabled, live alone, or cannot take care of themselves. Also, if the family members of such individuals are at high risk of getting infections, then also our team can help. It is always the best approach to consider expert medical professionals to take care of the patient right in their home.
At Centric Healthcare, they provide services such as nursing care, private duty nursing, pediatric home health care, senior home care, and many more services. The agency understands that tough times are going on, and coronavirus is troubling several people. So, our team of skilled medical professionals can assist in taking care of the Covid-19 patients at home and help them get and feel better.