The majority of people are affected with Covid-19, where some have mild symptoms, others face extreme signs. Continuous cough, fever, fatigue, aches and pains, shortness of breath, sore throat, loss of smell and taste, headaches are the key symptoms of coronavirus. People with mild illness need not seek medical attention but must consult with the doctor online. The good thing is that asymptomatic diseases can be treated at home. However, it is always recommended to keep in touch with the doctor so that one can quickly reach out for help when in need. If the signs get worse or one cannot cope with the symptoms at home, the individual should not delay seeking medical attention.
Some people may get fever only or may feel just unwell. At such times it is important to self-isolate, take rest, eat well and take the medication for the particular sign. That being said, some people have other signs after a week, and by then, they have infected other people as well. So, if someone notices one or a few signs, the individual needs to avoid a close connection with other people.
Furthermore, individuals must drink plenty of fluids so that their urine is pale and not dark yellow. Apart from this, one must avoid any strenuous activity if they feel unwell. It would be fine to consult with the doctor online if someone faces mild symptoms. It is vital to note that most hospitals provide consultation through telemedicine. Going to the hospital for personal appointments should be totally avoided. However, if someone is not able to take proper care of oneself or the Covid-19 patient, then the patient must seek medical help quickly.
There are many things patients, their family members, or caregivers must know when Covid-19 treatments at home. This post shares the latest information from credible and authoritative sources such as CDC, WHO, and Mayo Clinic. Read on to know how to treat Covid-19 and take care of someone with Covid-19 at home.
How to Cure Covid-19 at Home?
If hospitals are full and a patient has mild to moderate symptoms, then the patient or their family members can create an action plan for themselves at home. The primary thing is to take a rest as much as possible. Proper rest will make the patient feel better, and it can even speed up the recovery. Also, staying hydrated is crucial because patients tend to lose water when they are sick. That is why it is advised to drink more fluids when ill otherwise; dehydration will bring in more health issues.
Further, patients should stay at home and take leaves from school and work. They should also not go to any public place, and if they need anything, then they must seek help from the caretaker. Patients should consult with the doctor online or can count on over-the-counter medicines. Paracetamol or ibuprofen should be with the patients, and they must take it if they feel uncomfortable. Covid-19 patients usually cough, and at that time, they should lie on the side or sit upright. The patient should avoid lying on the back if they have a cough. They can drink warm beverages as it will heat up the airways and will create a passage by breaking up the mucus in the throat.
Having a spoon of honey can also soothe the cough, and it should be given to adults only and not to babies under 12 months. Patients may feel breathless, and to feel better, they can open the windows and turn the heating down. They should get fresh air and breathe slowly in through the nose and out through the mouth. They must try to avoid panic if they are feeling breathless as it will worsen their condition.
It is vital to monitor the signs, and if it gets worse, the patient or the family member should call the doctor without any delay.
How to Care for Someone With Covid-19?
Taking care of someone with Covid-19 at home is not as difficult as it seems. The family member or the caretaker has to keep a few things in mind to protect themselves while taking care of the patient.
Most importantly, Covid-19 patients with serious underlying health conditions should be in constant touch with the doctor as they are prone to developing more severe issues from Covid-19. Their caretaker should immediately call the doctor if they witness the patient's health deteriorating or if the patient starts feeling uncomfortable.
The caretaker must help the patient by covering basic needs and following the doctor's instructions. One should make sure that the patient is hydrated, and one must give them the medications on time and according to their symptoms. The contact number of doctors should be saved with the caretaker so that doctor should be called in case of emergency. Further, one has to make sure to help the patient with grocery shopping and other items a patient may need. Fresh fruits and vegetables are important in healing, so the caretaker must give nutritious food to the patient on time. Medical supplies such as a thermometer, medications, vitamin C, zinc, and prescription medicines should be at hand.
It would be a good approach to get the items delivered through a delivery service. The caretaker should limit the contact with other people and stay at least 6 feet away from the patient to stop the spread of Covid-19. The caretaker must eat in a separate room and wash the dishes and utensils with hot water. One must wear gloves while taking care of the patients and picking up their used utensils. Mask is a must for all the time when a caretaker is in contact with the Covid-19 patient. Cleaning and disinfecting the home every day is a must as it removes most virus particles on surfaces.
Make sure to seek medical help if the patient gets bluish lips, persistent chest pain, and breathlessness.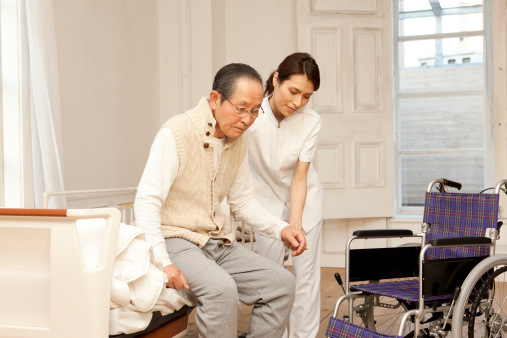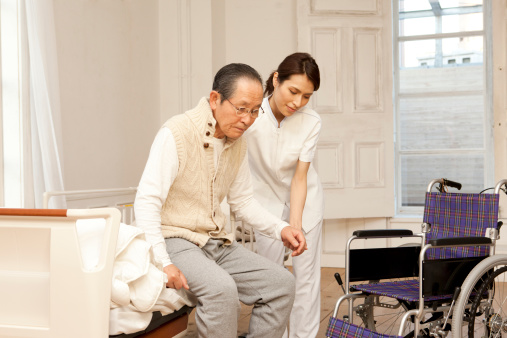 How Can Centric Healthcare Assist Your Needs?
Centric Healthcare can help the patients with Covid-19 by taking extreme care of them. It is vital to understand that expert health professionals can help take good care of the patients, especially vulnerable and immunocompromised adults and people with disabilities.
From nursing care, senior home care, pediatric home health to private duty nursing, individuals can get a myriad of services at their homes. Good care followed by proper treatment works as the strong pillar in boosting health and making the patient feel better.
Reach out to Centric Healthcare's team if you or any of your family members need help. The agency ensures to give high-quality service and care for you or your loved one. Feel free to contact if you have any questions.